Reporting is both a dream and a nightmare for any technical personnel.
With the release of ActiveReports 8, we are proud to say that reporting has reached a new level. Reporting is no longer limited to just displaying data.
New graphical components for enhanced data visualization, a load-balanced and distributed server platform, a new ad-hoc designer for simple, self-service reporting for your end users, ActiveReports 8 has something for both the developers and the non-developers.
Here are the 5 Coolest 'New' features of ActiveReports 8:
1. HTML5 Viewer :
A brand new viewer has been added to preview reports.
The HTML5 Viewer is a Javascript component that you can use in various web applications, to preview reports, hosted on ActiveReports 8 Server or ActiveReports 8 Web Service.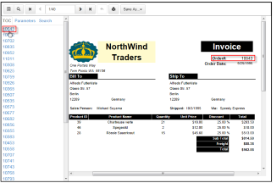 Offering a whole new level of experience of reporting to its users, the HTML5 Viewer provides the following advantages over other viewers:
Ability to view reports anywhere (iphone, ipads, desktops etc)
Interaction with drill-down reports
Export Report Output on any mobile devices
Extensive Customization API
2. Maps Control :
A new ability has been added to PageReports to visualize geographical data using Maps.
For quick visualization of data various layers (Polygon, Tile, Line and Point) can be used, individually or in combination, as per requirement.
It provides the ability to integrate with Bing Maps, ESRI Shape files, and built-in Tiles and Polygons also.
The various coloring and zooming options doesn't only make the report more interactive, but also enhances its UI.
3. Touch Support for Report Viewers :
Today, as we progress into the era of Touch Devices, ActiveReports 8 has begun to provide the Touch-Enabled Report Viewers (specifically for Winforms/WPF). Hence, ensuring more usability of the product, for your customers having Touch-enabled laptops/tablets.
Just install ActiveReports 8 on any touch enabled device and you can view the reports using a few basic touch gestures even on the go.
4. WPF Viewer :
The ActiveReports 8 report control is committed to providing the best statement for the organization and individual solutions. Hence, to meet the rapidly increasing market demands, ActiveReports 8 now offers WPFViewer. This viewer no longer uses the WindowsFormsHost control internally to display report output. It is a custom control that allows you to easily view both section and page report layouts.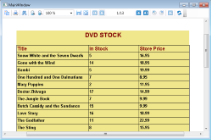 Also, since it is a customizable control, one can easily change the look of the WPF Viewer and its elements as per requirement.
5. BarCodes :
ActiveReports 8 also expanded its support for GS1Composite Options available for the RSS14Stacked and RSSLimited barcode styles. To control compaction and seconds, MicroPDF417 Options has been added.
To experience the whole new world of reporting, download your copy of the trial version of ActiveReports 8 now.