Episode 69: Sarasota Bar Camp Part 3 (May 5, 2012) Russ interviews one of the founders of Barcamp Sarasota, Sara Hand. Sara also has a business development company and run's an angel investor network. We had and Interesting discussion on bringing business and technology together. Awesome photo of GrapeCity Tee shirts and they use that as the photo for sponsorship packages. See a cameo by Dave Dockery. Also, meet Mark Goldberg, president of www.monolithic.com. See outtakes – Mark takes 4 times to get the intro down on the bloopers, hysterical! Download your free trial of Doc-To-Help CLICK HERE TO VIEW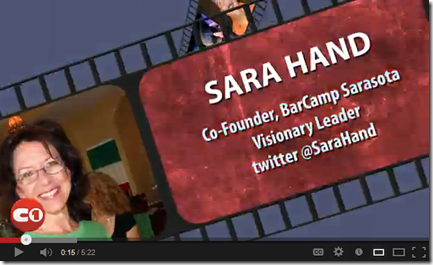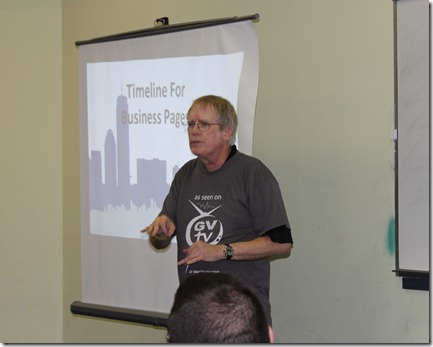 Dave Dockery in action.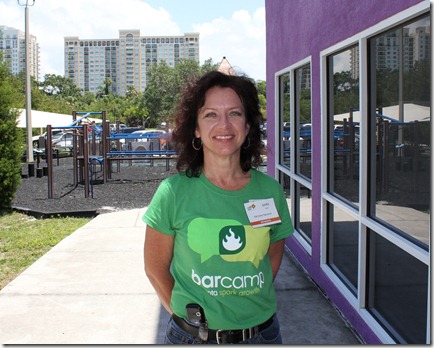 Sara Hand, the leader of Sarasota Bar Camp. More Photos Here for Sarasota Dev Group and Bar Camp .