What a great start to the new year. The ComponentOne team (Rich Dudley, Greg Lutz, Justin Mack, and myself) traveled to Sandusky, Ohio for CodeMash 2.0.1.2. We had a great booth location, and were able to meet tons of attendees who were walking between keynotes, lunches, and sessions. He's a picture of Rich and Greg setting up the booth, preparing for the crowd.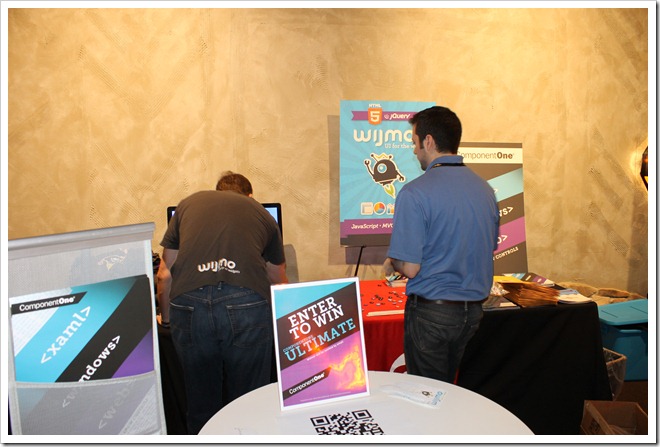 And here's a picture of the complete booth set up.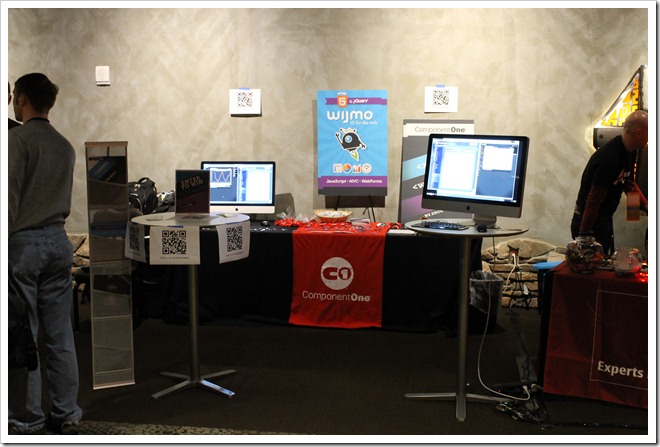 One new feature of the ComponentOne booth was our online survey tool for entering our booth raffles. The goal was to make the process of entering our contest as easy as possible. So I took a crack at writing a mobile survey app using jQuery Mobile for the front end. Attendees are able to access the survey on one of our mobile devices, or they had the option of using their own mobile device. We had QRCodes around the booth for that purpose.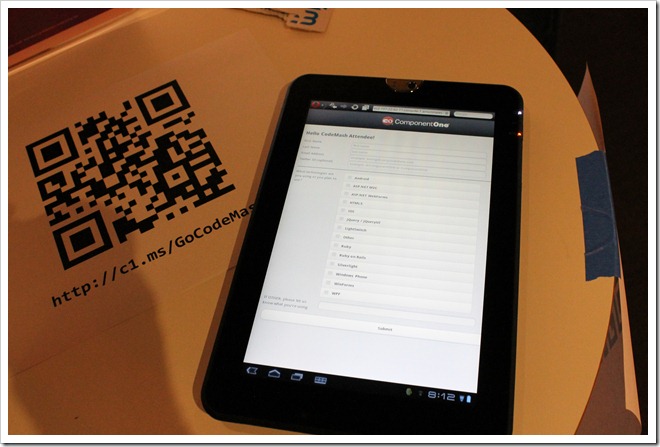 This project will be made available on GitHub soon and I'll be constantly working on it to improve the experience. I had the privilege of being about to hang out with many cool people during the weekend. Most notably was a great conversation between myself and Brady Gaster. A couple pet projects of mine have been throwing me through some loops, and a 10 minute conversation with Brady about architecture decisions cleared all my questions. Later in the event, I found myself in another conversation with Brady and Devin Rader from Twilio. For hours, we discussed all the cool projects we could built using the Twilio API. If you haven't looked at Twilio before, you're missing out. Overall, CodeMash was a fantastic conference experience, and I'm hoping I'm able to return next year. BIG thanks to the organizers, staff, speakers, and volunteers that make CodeMash successful. Kevin Griffin KevinG@ComponentOne.com Follow Me On Twitter