Xuni's collection of native, cross-platform mobile controls is about to get even more flexible: not only can you still employ code-once methods using Xamarin.Forms and Visual Studio, but we're adding a new product called Xuni Android, for native Android app development. When the new release drops August 19, you'll be able to create native Android apps in Java with the IDE of your choice (Eclipse or Android Studio). Our material design-based UI controls will provide a seamless experience for your users, and our touch-first customizable charts and gauges let you hit the ground running, right out of the box. We frequently update to keep pace with your development cycle, and offer free support.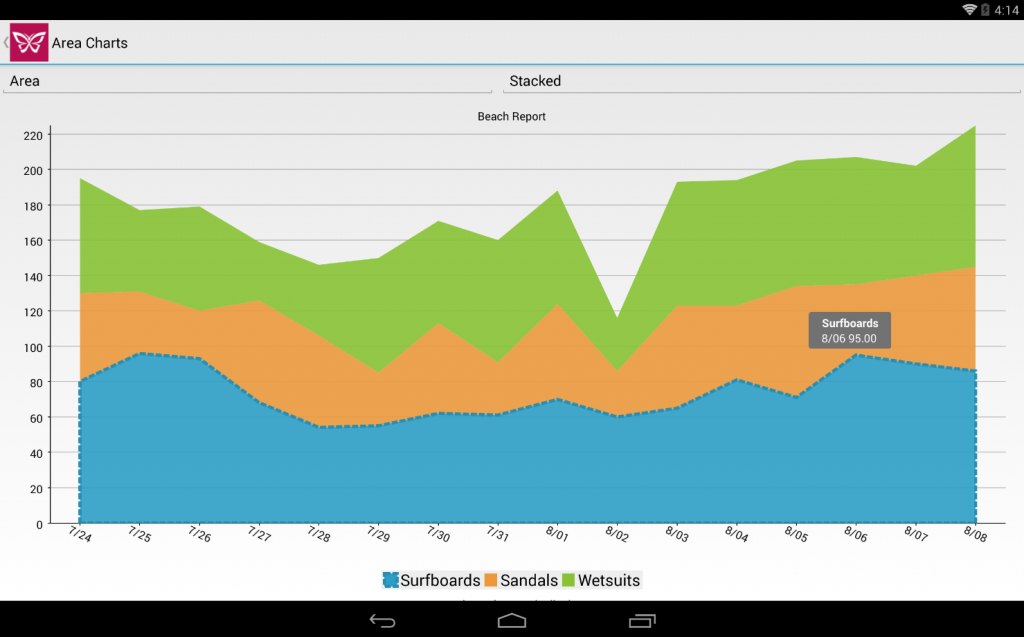 Xuni FlexChart for Android
Mark Your Calendar: Attend the Xuni Android Webcast
Xuni Android Webcast 1: 10 AM EST 10 September 2015

Xuni Android Webcast 2: 2 PM EST 10 September 2015
Attend this beginner-level webcast to get up close and personal with Xuni Android's data management and data visualization controls for native Android app development. We'll give a full overview of Xuni Android and walk you through getting started with the controls using Java. We'll demonstrate populating the controls with data, configuring common features in the controls, and licensing your app for final deployment. This webcast is ideal for someone with some experience with native Android development.
---