"Like" ComponentOne and your favorite recipe on Facebook. The recipe with the most "Likes" wins. To participate, you must be a fan of ComponentOne on Facebook. All votes aka "Likes" must be cast by March 22, 2013 at 5:00PM EST.

The second edition of .NET Gurus Can Cook, brought to you by ComponentOne Ultimate, ActiveReports, and Spread, includes recipes from your favorite Microsoft .NET community influencers. You've heard them speak at the major industry events. You've read their articles in the top industry publications. You've searched their sites and magazines for programming tips. You've met them at .NET Users Groups and they've helped answer your toughest questions online. Now see how they cook. http://www.componentone.com/cookbook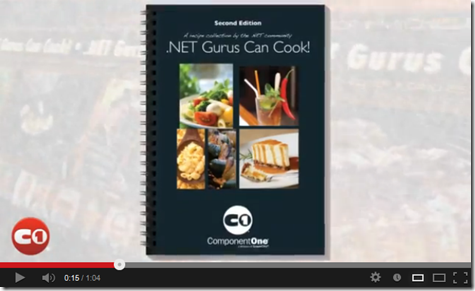 TO WATCH PROMO VIDEO CLICK HERE.
PS. I have three recipes in the book! Special potatoes, Little Hot Dogs, and Russ' Pot of Sauce! Have fun cooking, eating and drinking!