ComponentOne is proud to be a Platinum sponsor on what looks like an incredible conference this coming week on Feb 6-7 in Key West, FL. The SMUG web site including the formal agenda is at: http://www.smugdevs.net . If you haven't registered and would like to go, there are a few tickets left, so please head over to: http://smugdev2013.eventbrite.com/# and register. A discounted hotel rate of $189 a night is available at the location of the conference, the Courtyard Key West Waterfront 3031-41 North Roosevelt Boulevard, Key West, Florida 33040 , please see the site for more details. ComponentOne's RussCamTV will be there as well, with some great interviewing and photo taking. If you are attending this conference, and would like to be interviewed on RussCamTV please drop me a note , especially if you have experience using Wijmo with HTML5 and jQuery or the Windows 8 Controls Studio for WinRT XAML . I would love to hear about it, plus I will give you a copy of ".NET Gurus Can Cook!" V2, signed! Here are a few photos from last years event.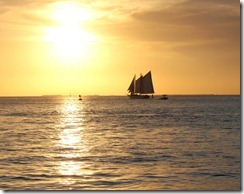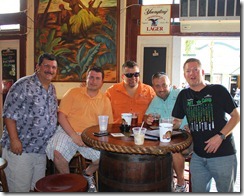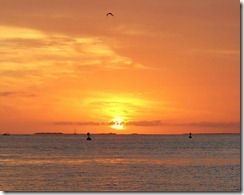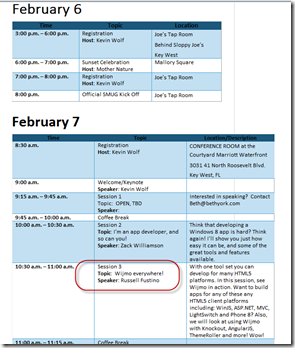 Great Line up of Speakers and Topics! I will be doing a brand new session on Wijmo Everywhere! Sponsored by ComponentOne… makers of Wijmo.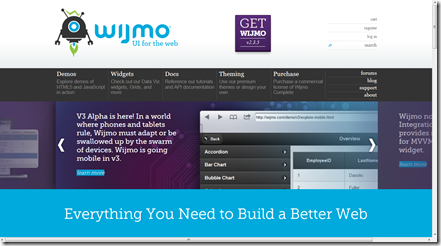 Attendees, check out ComponentOne's HTML5 tools at www.wijmo.com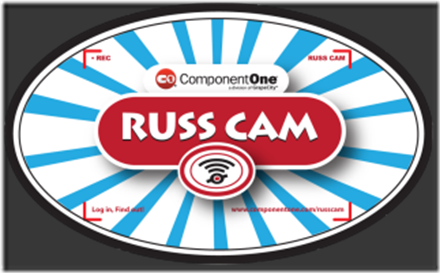 RussCamTV will be there!