Check out our latest app in the Windows Store, ComponentOne WorkSpace. http://apps.microsoft.com/windows/en-US/app/20ba7e32-d976-471c-89d4-eba1923252d0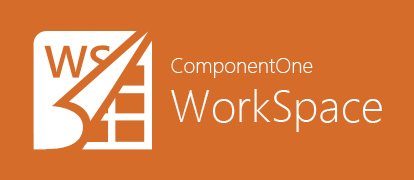 Built using our own Studio for WinRT XAML and Spread WinRT tools, the ComponentOne WorkSpace app allows you to create, open, edit, and save text documents and spreadsheets on your Windows 8 devices.
Open and edit Microsoft Excel files (XLS/XLSX) and CSV files. This primarily uses the Spread WinRT gcSpreadsheet control.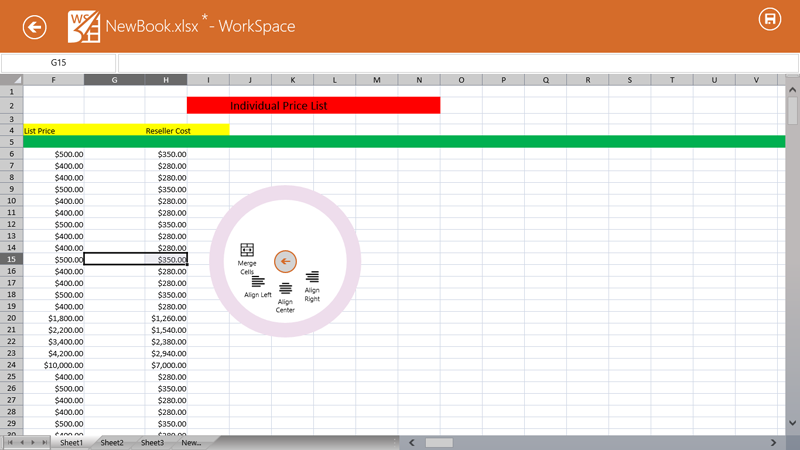 Open and edit HTML files (HTML/HTM), Rich Text Format files (RTF) and plain text (TXT). This primarily uses the C1RichTextBox control and showcases two major upcoming enhancements: RTF support and a radial context menu.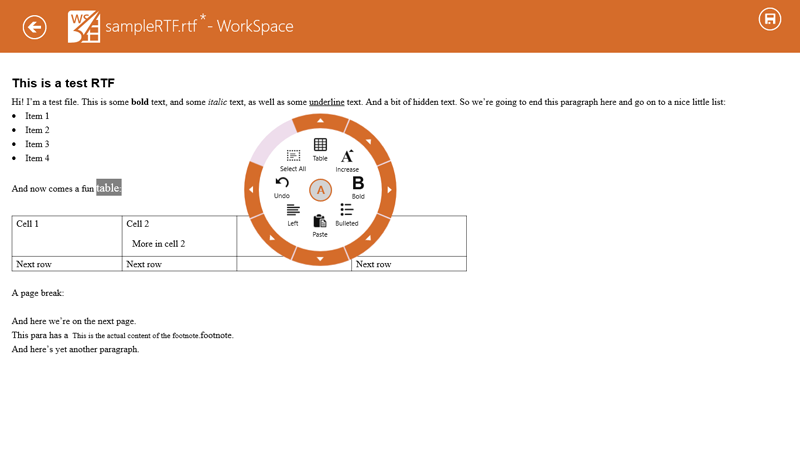 Open and view PDF files. This part uses the C1PdfViewer control.
Share files with other apps using the Share charm.
Open files from your Desktop directly into WorkSpace.
Open multiple files at one time, jump between files and save them to your device.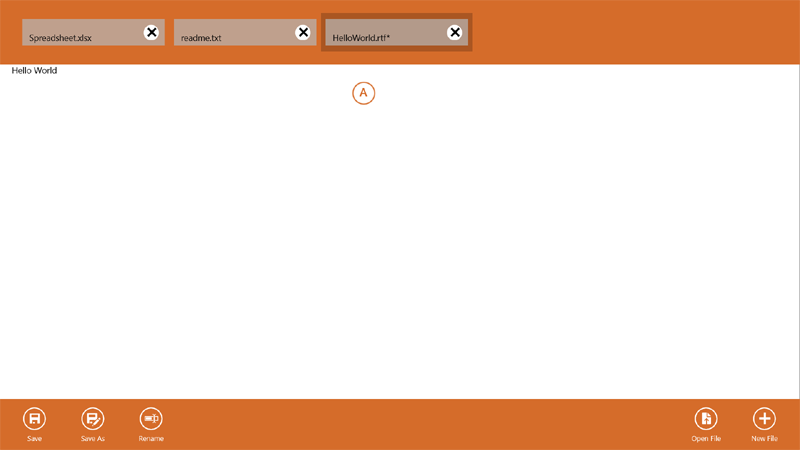 Rename your files or save as a new copy. This app does not support every feature of the listed file types, so when saving it is recommended to save as a copy before replacing your original files.
Quickly access recent documents and create new ones from the home page.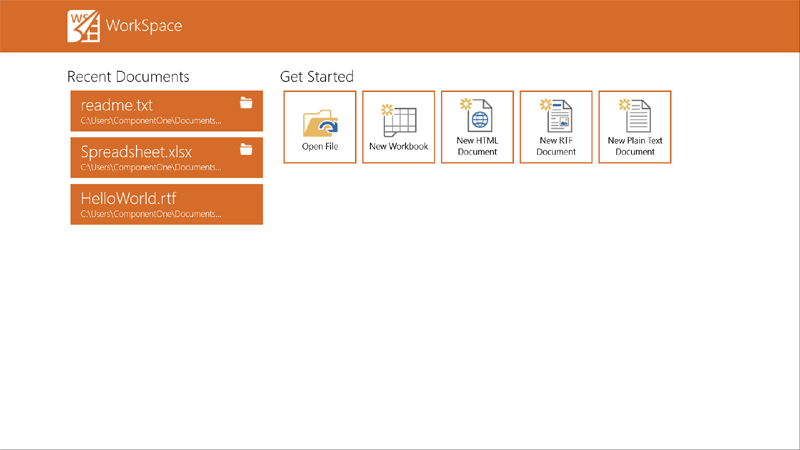 ComponentOne WorkSpace gives you an all-in-one, touch-friendly file editor for Windows 8 and Windows RT. We hope you enjoy the app and find it useful. If you come across issues or have suggestions to make it better, email us at apps@componentone.com.