ThemeRoller for Visual Studio makes designing beautiful themes for ComponentOne ASP.NET Controls easy. Simply open a SmartTag on any C1 Control and click "Create Theme". ThemeRoller open up inside Visual Studio and allows you to customize a theme without any knowledge of CSS or the Controls. ThemeRoller for Visual Studio can be used to apply application-wide themes to Studio for ASP.NET Wijmo. Drag and Drop and ComponentOne Control on an ASP.NET WebForm. Open the SmartTag on the ComponentOne Control and click "Create new theme…"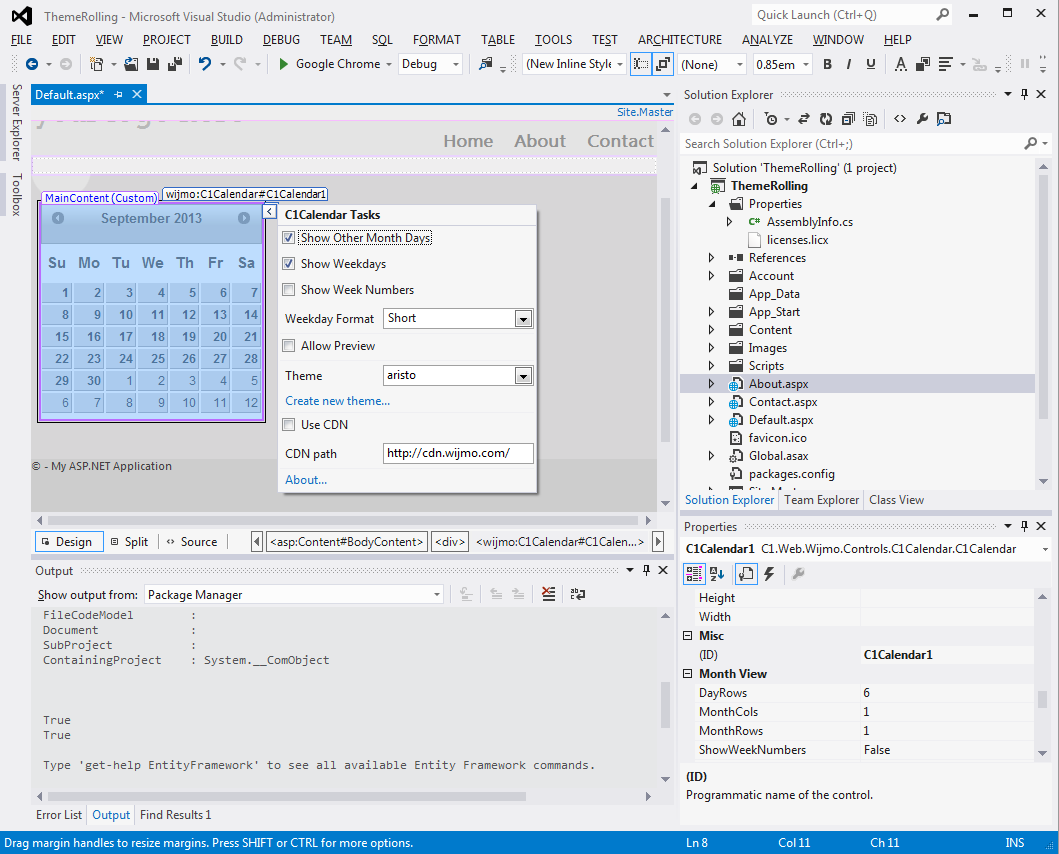 ThemeRoller for Visual Studio will launch. Choose a theme to start with. Use a theme that looks close to what you want. This will help save time when customizing your theme.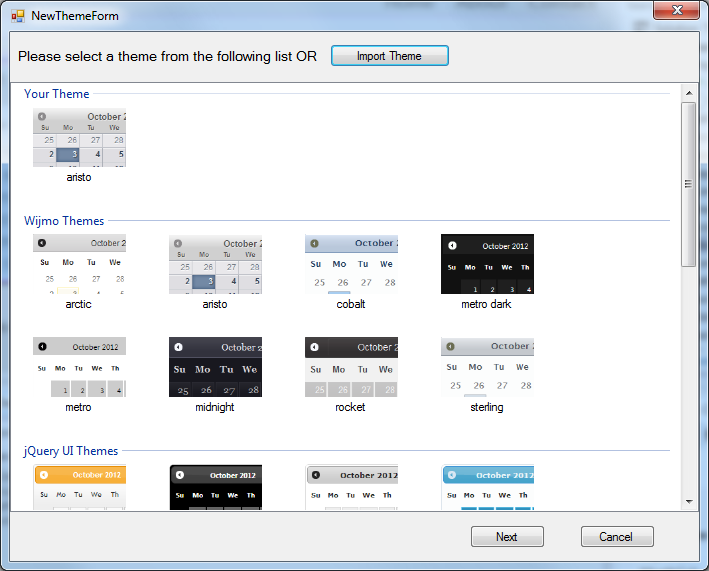 Customize your theme by choosing fonts, background colors, borders, text colors and more. Make sure to look at each section in the left column to ensure your theme is complete. In the right pane, you can see a preview of the theme you are building. It is also helpful to give your theme a memorable and descriptive name.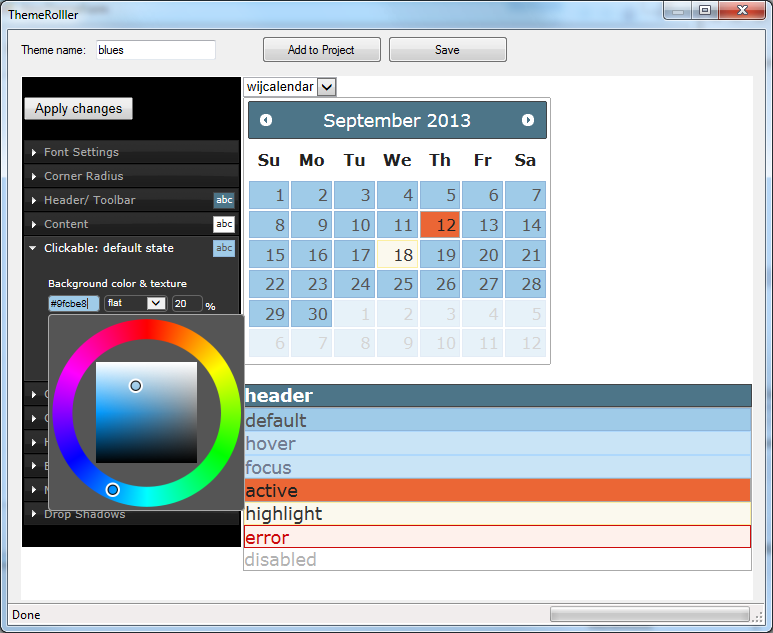 When you are finished customizing your theme click "Add to Project". ThemeRoller will then add the theme to your project and reference it for you. You can now close ThemeRoller for Visual Studio and see the theme in your project. Note: The custom theme has been added to your project in the following location: ~/Content/themes/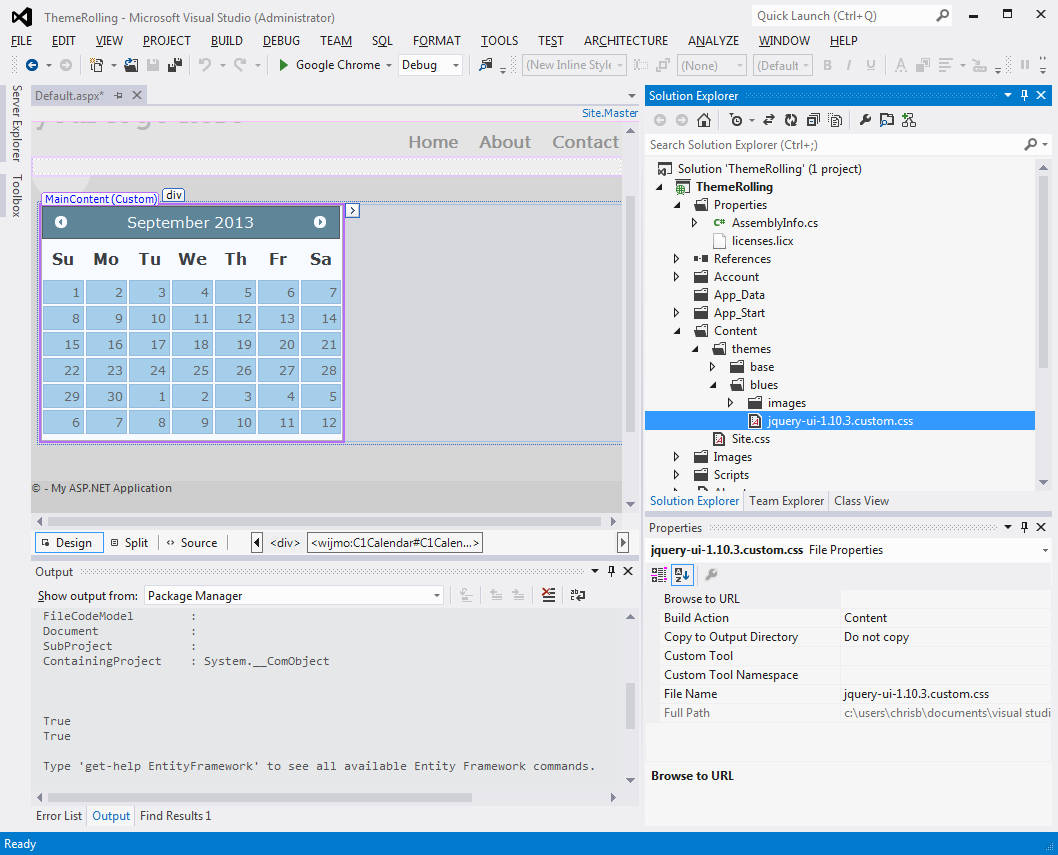 Now, all we have to do is run the project and see the results!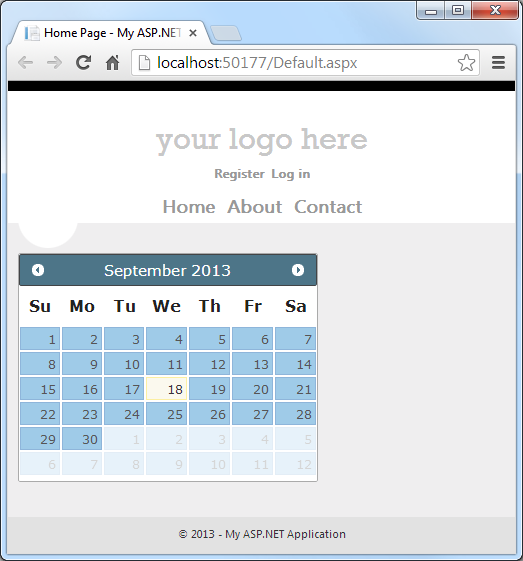 Lastly, if you ever need to further customize your theme or create another new theme, you can do so from the SmartTag.