We are excited about the recent launch of Visual Studio 2012 and upcoming launch of Windows 8. We have been having fun using both for months now. ComponentOne has big plans for our Wijmo technology line in Visual Studio 2012 and Windows 8.
Visual Studio 2012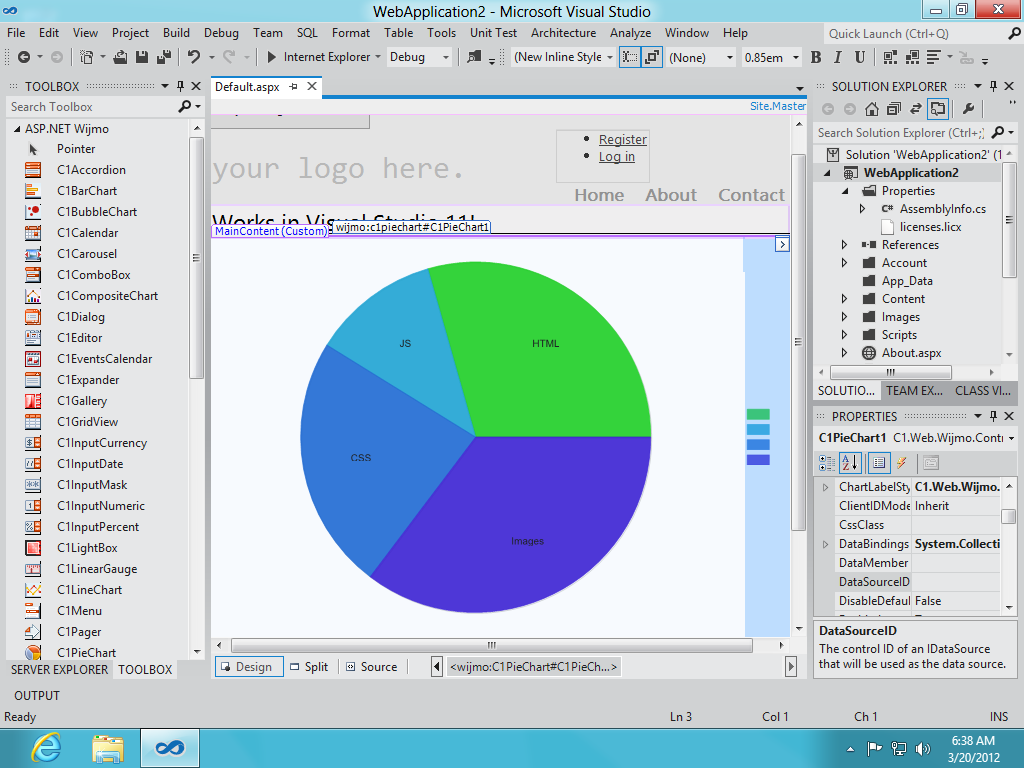 Right now you can download and use Studio for ASP.NET Wijmo in Visual Studio 2012. This includes our ASP.NET WebForms Controls, MVC Tools and pure JavaScript Widgets. Download them Today to start using our current technology in VS2012.
Windows 8
We are working hard to release our wijmo controls for WinJS. This line of controls will be called ComponentOne Studio for WinJS. They will be released around the Windows 8 launch time. You can sign up for the Beta here if interested. It won't be long until you can get your hands on these controls!
Much More
We have many more plans for VS2012 and Win8 across all of our product lines. If you want to know more about our XAML plans, read more from Greg Lutz.