Today marked my first-ever official Take Your Kids to Work Day at GrapeCity, and it was a resounding success! Thanks mostly to the efforts of Wijmo product manager Chris Bannon and our HR rep Maria DiDomenico (along with a few I'm sure I missed), we introduced the younger GrapeCity set to the fun of coding online.
An Hour of Code
After a round of introductions, Chris had us all visit Code.org, a website dedicated to getting all kids into coding at an early age. We had our own pint-sized hackathon going in full force.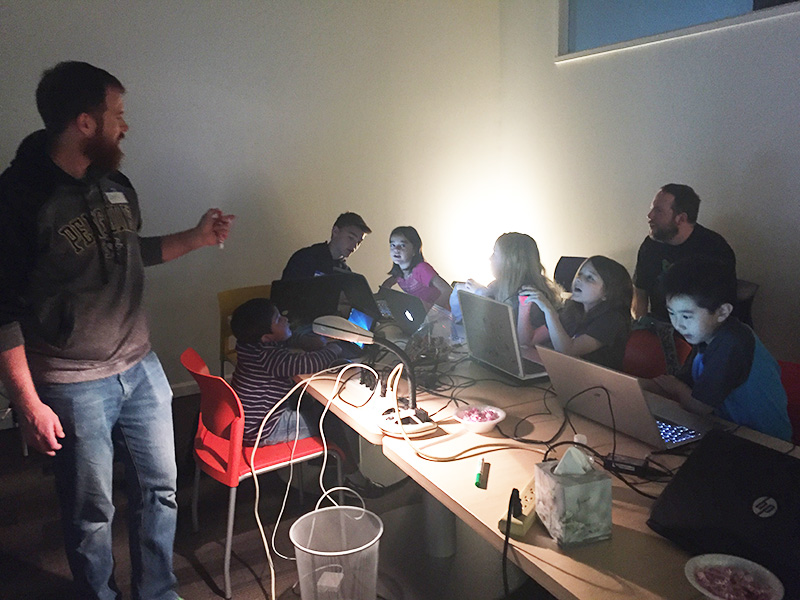 What will we call this generation? Post-millennials? I'm thinking it'l be the Genius Generation. Within the worlds of Frozen, Star Wars, and MineCraft, the kids walked through progressively more difficult challenges, assembling "blocks" to help their characters achieve a goal at each stage.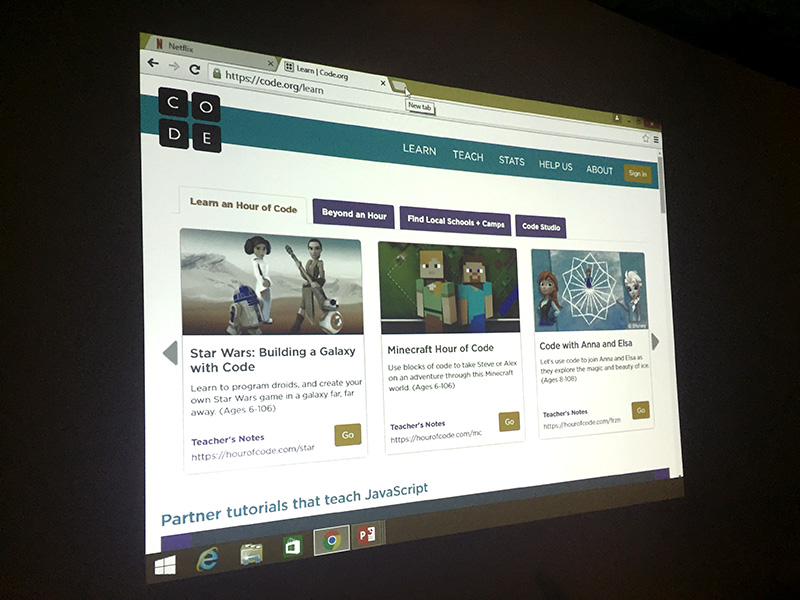 Code.org My first-grade daughter was the youngest of the group, and naturally, she played Frozen.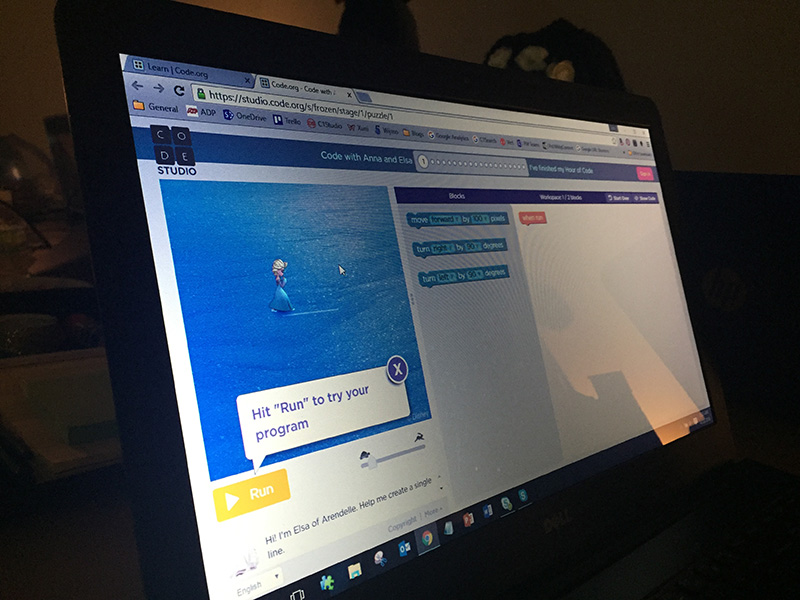 She will never, ever let it go. After five or so rounds of helping her think through the logic--which ranges from simple instructions like "walk forward" and "turn right" to loops like "repeat 10 times"--she caught on, began taking her own notes, and experimented with executing her blocks as she went so she could see if it was working correctly (growing the next generation of agile programmers!). By the end, the kids all got certificates to take home. It took me 28 years to become certified in anything computer-related; she did it a week after losing her first tooth. Her world is not the same as mine. What I found really enchanting about the site is the "Show my code" feature: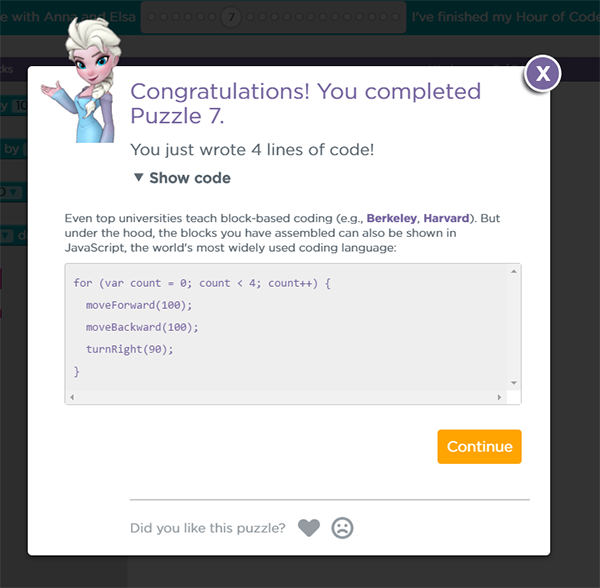 At six, Eliza's not really so into reading code, but an older child can easily begin connecting the dots between the actions they're taking and how it corresponds to the JavaScript. (In fact, the oldest son of our Customer Engagement manager is picking his way through writing JavaScript as I write this.) Eliza, on the other hand, is so hooked that she started back at the first lesson and is working her way through again. And it's not just for kids: Some of the non-developer GrapeCity adults mentioned that they'd like to try the game, too, and learn a little about what all the developers are doing all day. After the kids all got their certificates, we broke for pizza, a movie, and this. Because we do develop software, after all: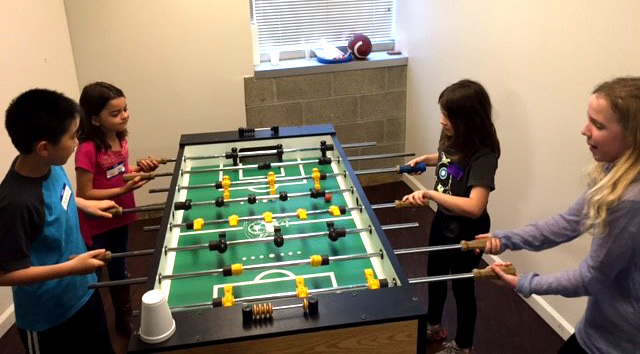 Future developers, indeed!
Drawing 8-Bit Art
In the afternoon, we moved on to 8-bit drawing at the excellent site https://make8bitart.com/. While Minecraft Madness hasn't struck our house yet, I have a special fondness for 8-bit drawing; my first computer program was creating a picture of a fishbowl on a Commodore 64. (That was in 1988.)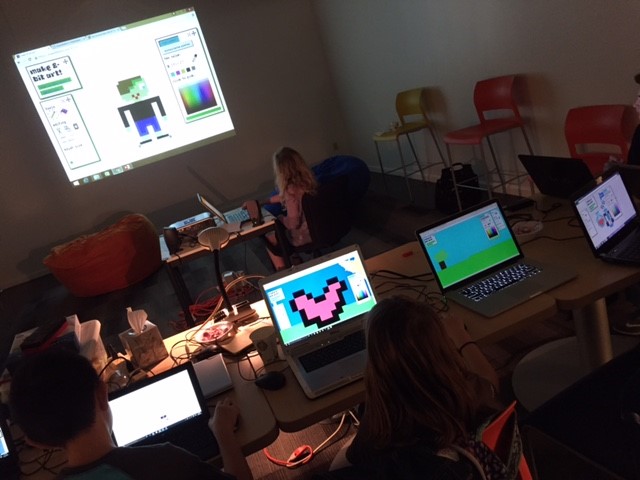 On the big screen: Web designer Tim, as rendered by his daughter. Eliza went with her standby: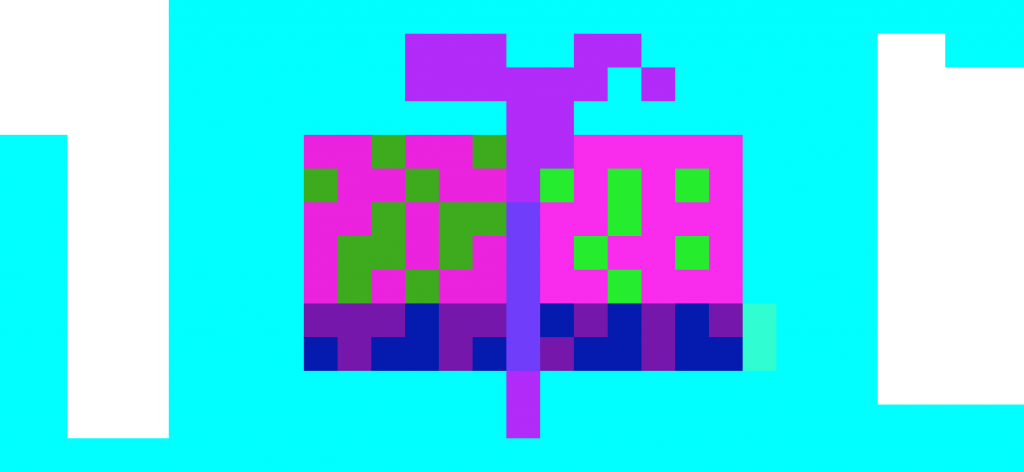 Everyone loves a butterfly. I opted for drawing a picture of her: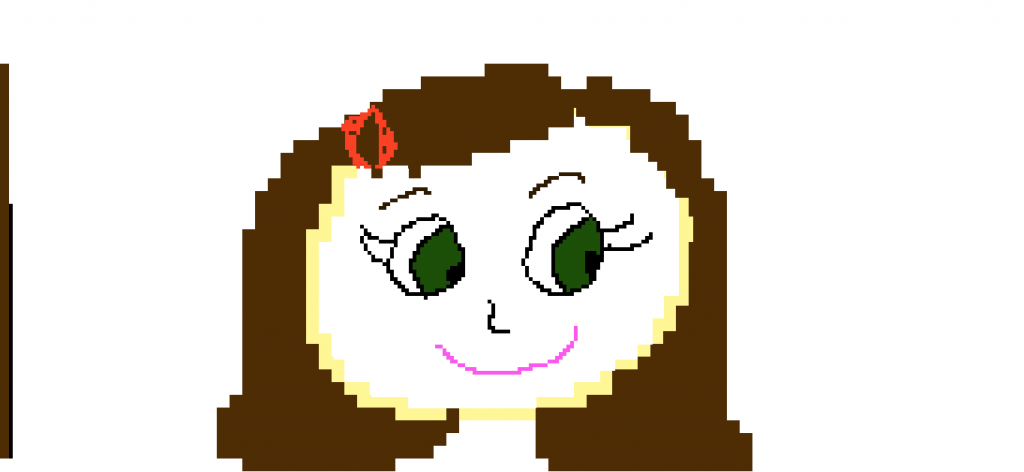 It's an uncanny likeness, to be sure. As I write this back at my desk, she's poring over Elsa's every move on the iPad. I'm thrilled for her to have found a new game, and even more thrilled that it lays the groundwork for the fundamentals of code.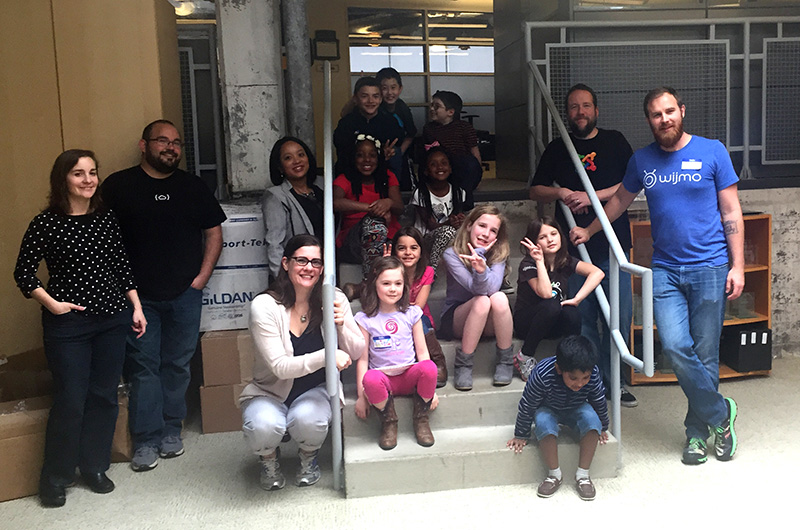 The GrapeCity team of today and tomorrow! Onward, Genius Generation!
Resources