It's been another swell celebration of Take Your Kid to Work Day, with several proud parents bringing their kiddos in to experience the world of GrapeCity and computer software. Resident IT guy Trevor Piotrowski kicked off the morning with the thing kids love best: destruction. After walking the assembled through all the different components--hard drive, motherboard (which elicited some giggles), DVD, RAM--the kids set about pulling them apart.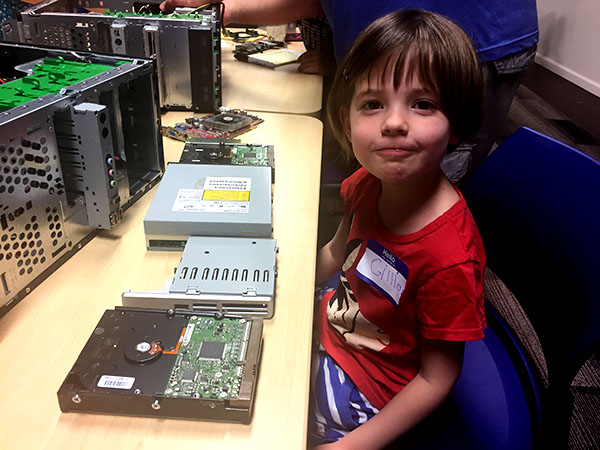 "I took out four things!" Here's the conference room after a half hour: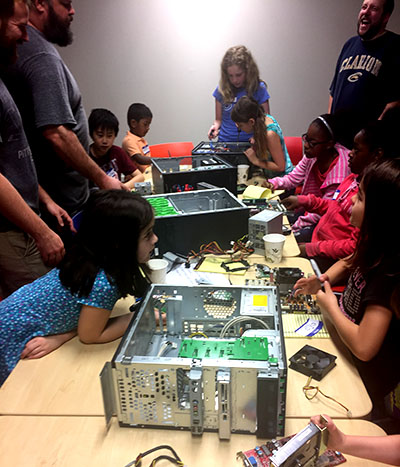 Entropy is inevitable! Some of the kids wandered away at that point, but not everyone--Customer Engagement Manager Justin Mack joined his daughter and another kiddo to begin reassembling the machines.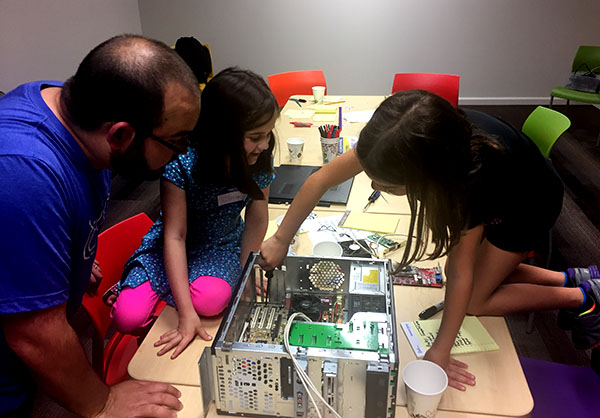 Putting it back together! In the afternoon, we reconvened to make Binary Bracelets, a brilliant activity I recommend to everyone--seriously, it's terrific. You need beads, jewelry twine, and this one-sheet document, which helps the kids spell out their initials in binary code... and then translate it to a bi-color necklace or bracelet.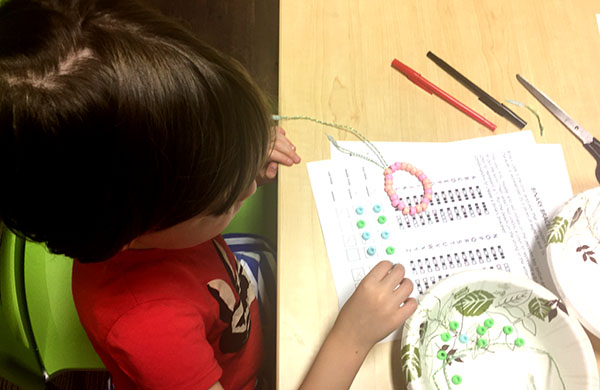 Binary bracelets! As is traditional, we wound down the afternoon by playing on HourOfCode, an excellent website I recommend wholeheartedly--brilliant games that challenge their minds and teach the fundamentals of coding.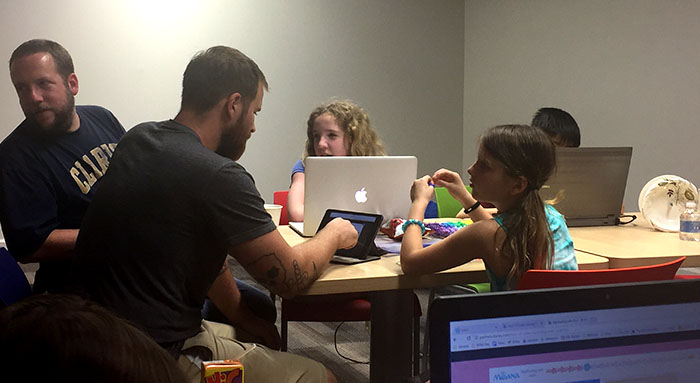 Wijmo hackathon! Looking forward to next year!