Lets keep re-inventing ourselves!!
That's what we believe we should be doing with each release, so that we not only offer what's the best of ours to you, but also help you bring out the best in what you create.Lets take this opportunity to run by you what's the latest offering on platter with this release.
ComponentOne Themes
Looking good is in, after all when wasn't? What we mean is with a variety of looks available to users in the Desktop environment, its only essential that we help you in achieving your design goals. Its always a big challenge to decide, how the application should look, I would say, the design and architecture is the easy part, but only when we know how we want our desktop application to look. ComponentOne Studio for WinForms brings you Themes, which help you maintain the same look, all through your application, or for individual forms or if you really want to design each nook and cranny, you can even select the same for each control.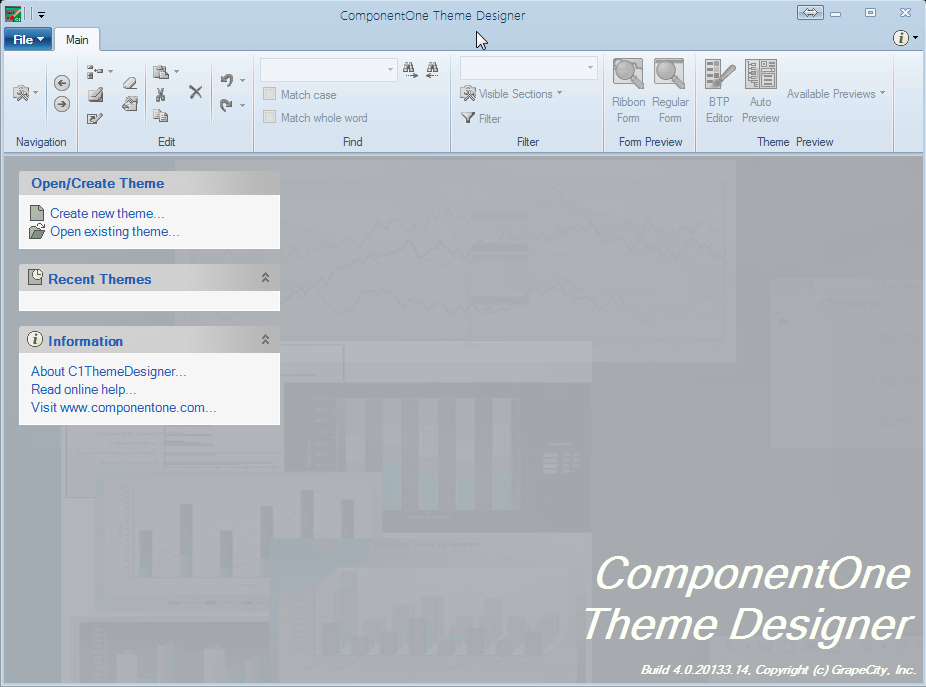 With this release we present another WinForms control to bring you closer to your desktop applications. The ComponentOne RadialMenu, based on the powerful C1Command platform and inspired by the One-Note radial menu, is here. In the C1 version, you can easily customize it in a combination with ComponentOne Themes to give your application a whole new tangent of navigational abilities.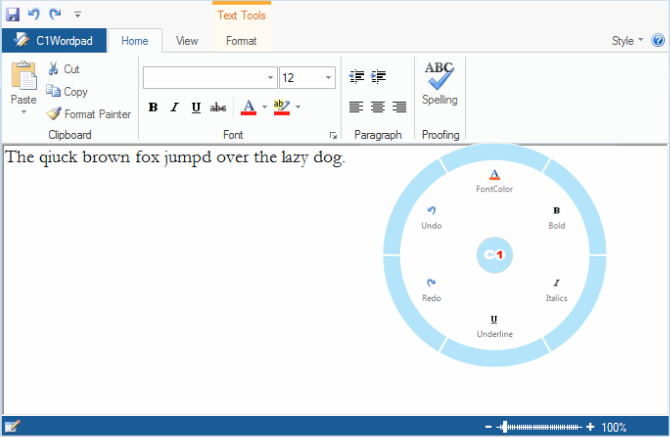 To download and checkout the Studio for WinForms please visit this link.