Build 300 has released, it is mainly a bug fix release, but we snuck a major new control (TreeMap chart) in there too.
New TreeMap Control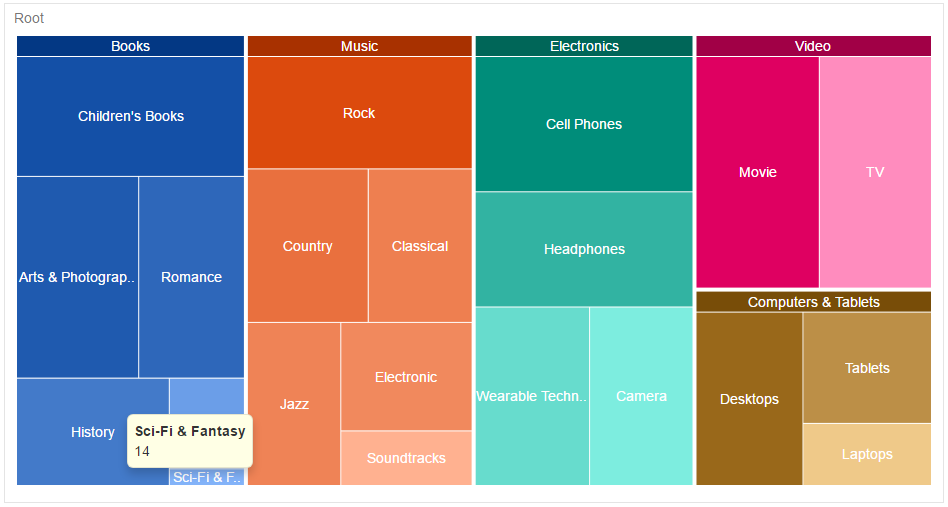 TreeMap is a control for displaying hierarchical data using nested rectangles. Each branch of the tree is given a rectangle, which is then tiled with smaller rectangles representing sub-branches. A leaf node's rectangle has an area proportional to a specified dimension of the data. Often the leaf nodes are colored to show a separate dimension of the data. TreeMap Intro Sample
Change Log
Breaking Changes
The FlexSheet.addCustomFunction method is marked as obsolete. Please use the FlexSheet.addFunction method instead.
Get Started
Download Wijmo build 5.20171.300