WPF XAML Browser Applications (XBAPs) are disabled by default in IE9. When you try to load an XBAP in IE9 you will see an error message similar to the following: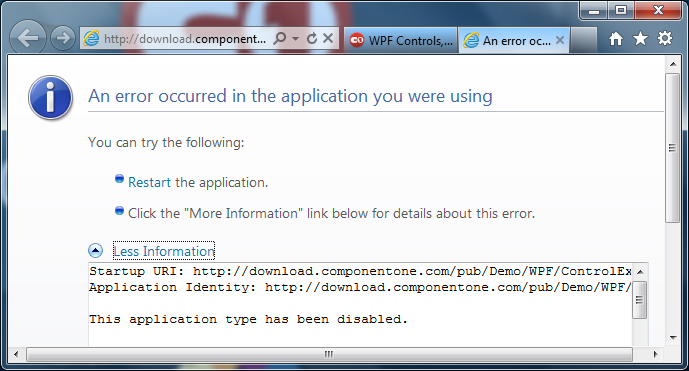 According to Microsoft, XBAPs are not commonly used on the Internet but rather used primarily as internal, trusted applications. So they've changed the security settings in IE9 and now to deploy XBAPs all users running the latest Internet Explorer must add the app's domain to their list of trusted sites. To do this open IE9, click Tools > Internet options > Security Tab > Trusted Sites > Sites. This will bring up a dialog allowing you to add your XBAP's domain to the list of trusted sites for the Internet Zone.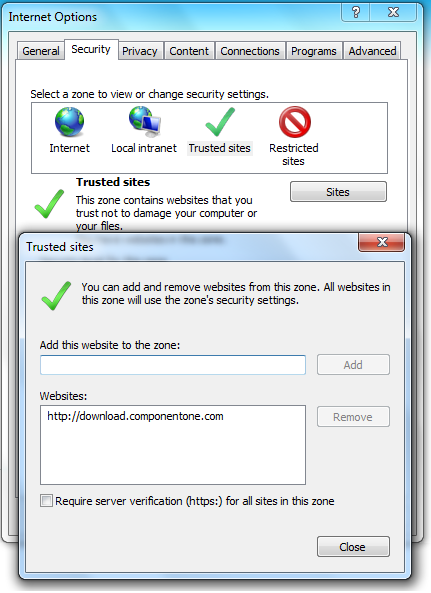 For instance, to run the ComponentOne Studio for WPF Control Explorer (for now, an XBAP), you would need to add download.componentone.com to this list of trusted sites. Close and relaunch the application.