One week from today,
Visual Studio 2017 launches
... 
and
we celebrate the IDE's 20th birthday! What's your fondest VS memory? Mine is getting a fancy, faster computer in 2010--after several years of waiting 20+ minutes for my ASP.NET 2.0 app to compile, it took mere minutes. I always loved Visual Studio, and finally, my computer caught up with it!
We at GrapeCity will be celebrating in high style, with a live-stream, cake, and lots and lots of purple utensils. (I'm not kidding. My desk is covered in purple stuff right now.)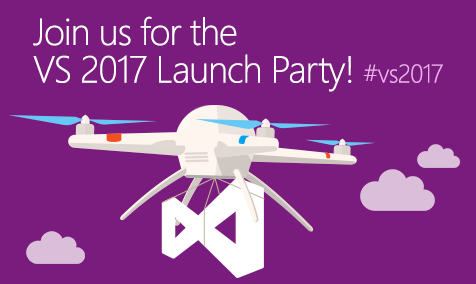 Read more about ComponentOne Studio's first-class Visual Studio integration!