Posted 30 January 2018, 1:46 am EST
I originally posted about the issue here...
https://www.grapecity.com/en/forums/ar-dev/images-printing-as-black-b
But that's an old thread, so I'm making a new one so it's seen and because I now have an example for you to try. The issue...
When printing an image from a Mac that is using Microsoft Remote Desktop to connect to a published application on windows server, the Microsoft Publisher Imagesetter driver used by the Microsoft Remote Desktop application as the driver defaults to print in color. If the default setting of color is selected when printing the image, it prints the entire box of the image as black. For our application, users will have an image of a signature that will print their checks so they do not have to sign the checks manually. See image below for example of black box.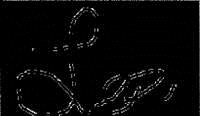 Please try the attached application, which is simply your EUD. (I couldn't include the dlls to make your 5 MB attachment, so toss in your 11.0.9313.0 dlls). When you run the EUD, load "sig box.rpx", do print preview, then print to the printer. However, you first have to set it up like this...
The application attached is setup on a Windows 2012 server with Remote Desktop Services installed. I then published the application and launched it from the Microsoft remote desktop application on the Mac. If the setting when printing is set to color it prints incorrectly. If the setting is changed to black and white, the image prints totally fine.
With this particular setup, does it do the same for you?