Posted 14 May 2021, 1:28 am EST
Hi
I would like to translate SpreadJS Designer and Sheets into the german language. While translating I understood that I also need to set some new formats for date, time, currency etc.
I read your topic here https://help.grapecity.com/spread/SpreadJSWeb/culturecustom.html and tried to do the same.
I would like to ask you:
1. I tried to implement the same in Angular but some examples didn't work (see screenshot).
How can I fix them?
2.
How can I add new a value 'German' to the dialog "formatting cells" (See screenshot)?
I saved the templates of the dialogs in a file (in assets: SpreadJSTemplates.json) and change them when I change the language. However, there I can change only the titles of tabs, but not the content.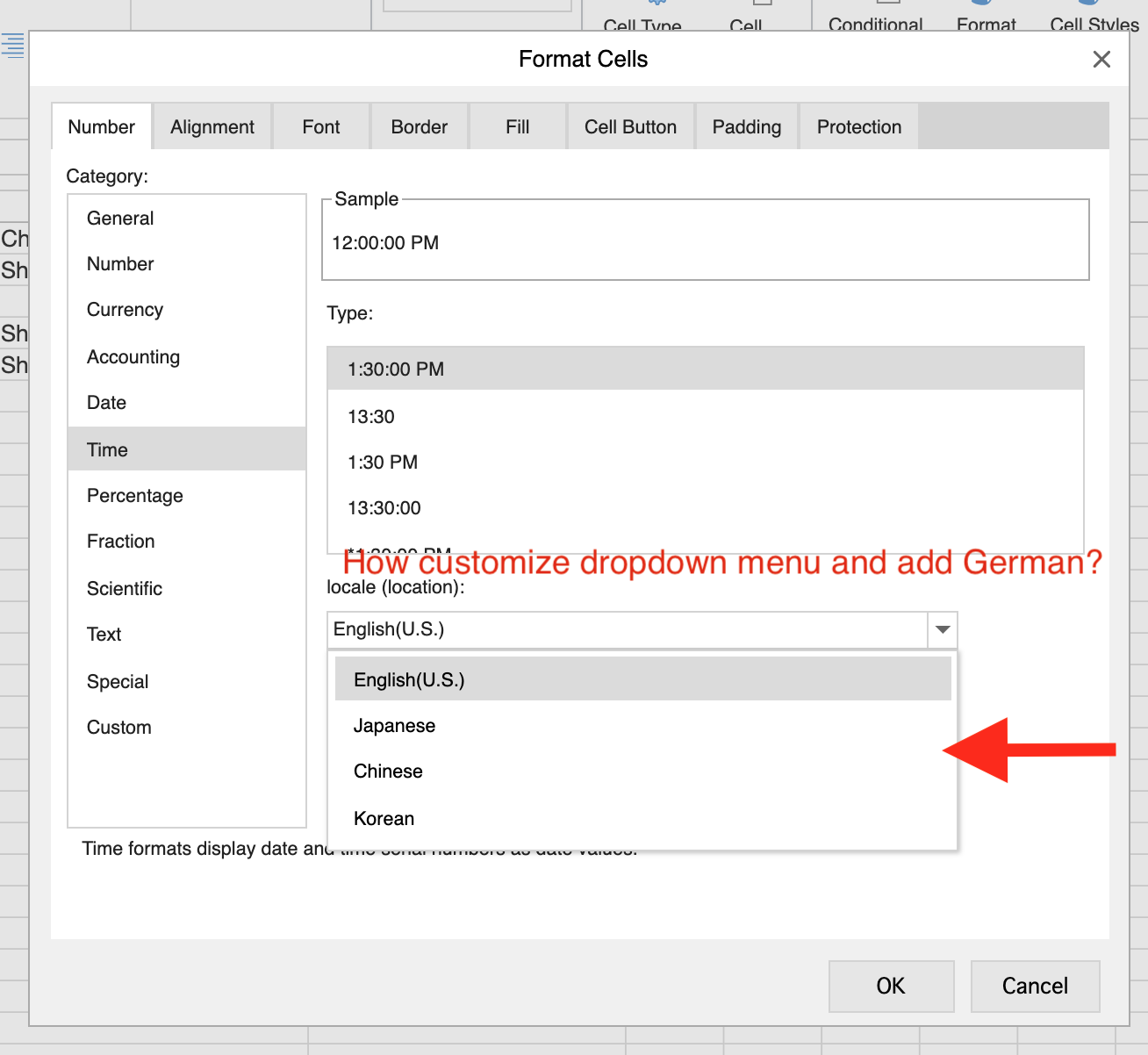 3. When I write 03/05/2020 in a cell and after tren choose a date as a format, System understand it. Bur when I write 03.05.2020 it doesn't work. How can I fix it for the second case (03.05.2020)?
I would be very glad if you could show me this on the file that I attached.
Thank you in advance.
Aleksandra