Posted 9 June 2021, 12:49 am EST
Hi there,
I'm reaching you out as I received the request to add the Insert Cut Cells functionality so I think this is something should come out of the box from the library as it's part of basic functionality of any Excel like software.
Looking at MS Excel:
1) select a row, right click to the left of the worksheet
2) select "cut"
3) move the cursor higher or lower in the page (on a higher or lower row)
4) right click, an option "Insert Cut Cells" is available to paste that row in the new position.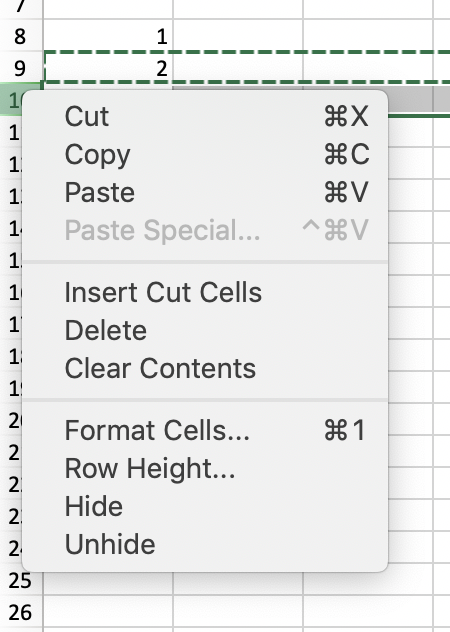 Would you please let me know if it's something achievable in next future releases?
Thanks for your support