Posted 1 August 2022, 9:37 pm EST
We are using spreadJS 14, and providing a functionality of "Filter" by which user can show hide the sheet column by check/uncheck the filter as you can see in screen shot image 1. Currently all columns are visible also the horizontal scroll position is left.
But after we applied the filter then the respective column gets hide and horizontal scroll position also changes it get sifted to right as you can in 2nd and 3rd screen shot depend upon how many column we hide.
Please suggest how do we fix scroll position to left after the column is hidden also moveable to right as well and get back to original position if not filter is applied.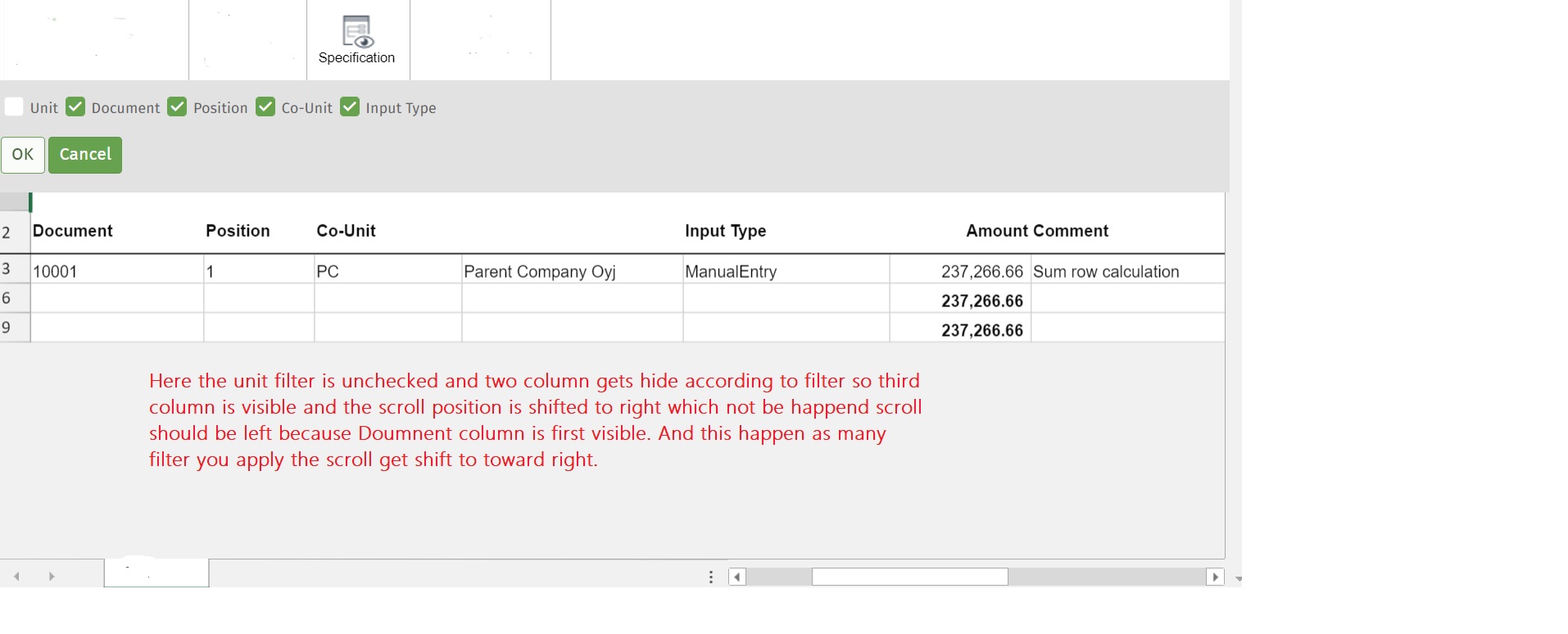 Thanks & Regards
Johina Olla