Posted 11 February 2020, 5:45 am EST
Hello, we implemented a checkbox cell in the 1st column so users can select rows. It all works and looks fine:
However, when the user adds a group, then the 1st column checkboxes get 20px extra left padding added and it's not centered anymore: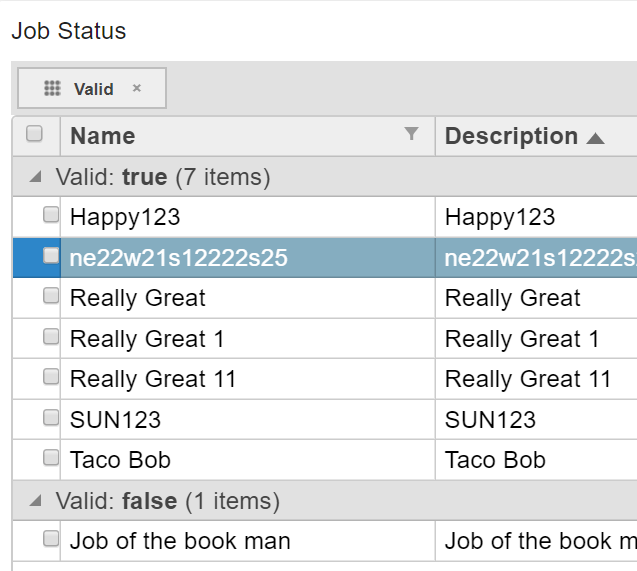 Is there a way to prevent the 1st column from getting indented? It doesn't look like simple classes can be overridden since the 20px left padding is added to the cell directly in code, it seems.
Thanks,
Scott