Posted 19 February 2019, 3:20 pm EST
Is there a way to have the group headers stay sticky below the column headers?
e.g. in the image below I would want the top two group headers to stay visible as you scroll until the next subcategory or category takes its place.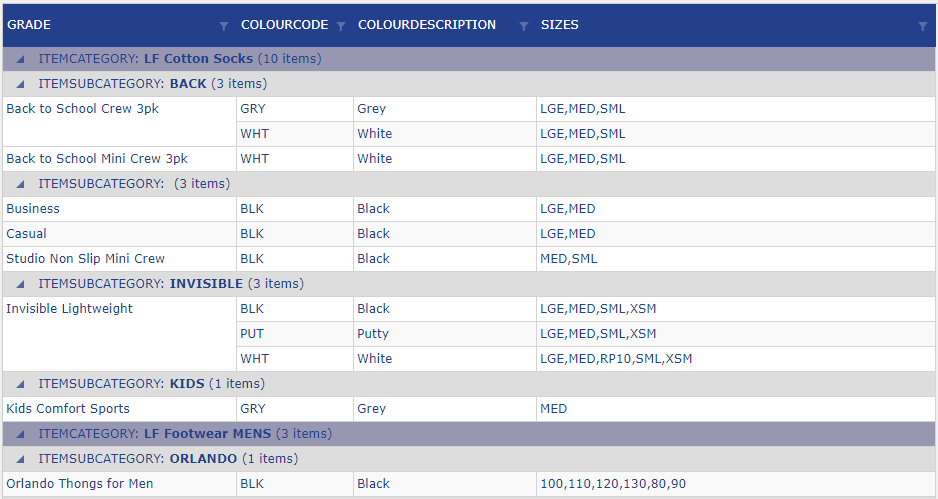 Currently I am looking at setting frozenRows = 2, and then using the item formatter to display data relevant to the first visible row.
But this means I then need to hide group rows if they are the next visible row, and then somehow link the collapse event to the relevant group.. etc.