Posted 23 March 2021, 12:46 am EST
Hi,
I've a Grid with a column with a custom template. I'm showing a red dot for some values and a green dot for the remaining values.
Would it be possible to customize the filters in order to show the same kind of presentation ?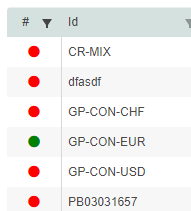 Thanks,
Claudio