This section describes how to use the stand-alone version of the report designer included with the developer version of ActiveReports. Note: With ActiveReports Professional, you can compile and distribute your own customized Windows Forms application that has the same functions as the stand-alone report designer using the End User Designer control. Also, by distributing the End-User Designer, you can let your users create new reports and edit reports without installing ActiveReports. For more information, please see the following walkthrough in the product help. Creating a Basic End User Report Designer (Pro Edition)
Open the stand-alone report designer
From the Start menu, under GrapeCity, click ActiveReports 10 Designer. The designer application launches and displays the following screen.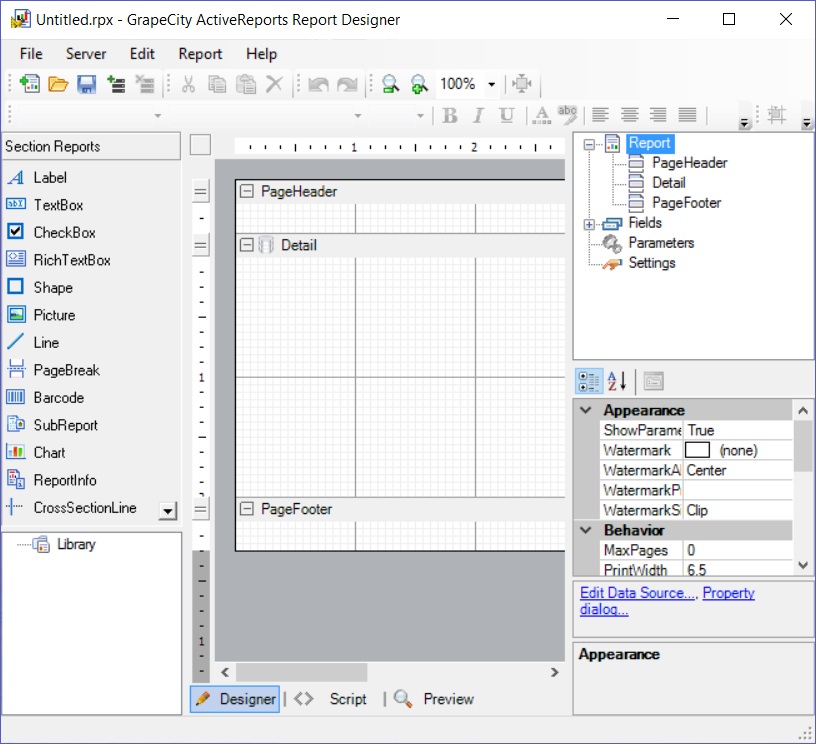 The stand-alone ActiveReports Designer application.
Set up the connection to ActiveReports Server
From the File menu, select Open from server.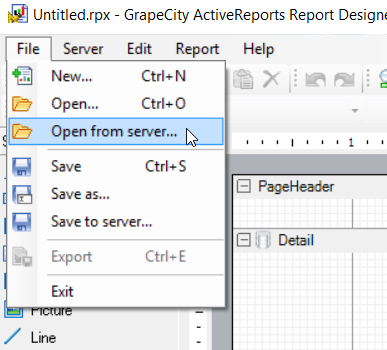 When the Connect To Server dialog appears, set the Server address to the URL of your ActiveReports Server, and enter a valid User name and Password. For example: http://: Here, we will enter jennifer for the User name and Password.

Note: In order to edit a report on ActiveReports Server, you must log in as a user who has change permissions for the report. For the Employee Directory report, in the last section of Setting Report Permissions, we granted Full Control to the Human Resources role to which Jennifer belongs.
ActiveReports Server Report List
If your connection is successful, the categories display as follows.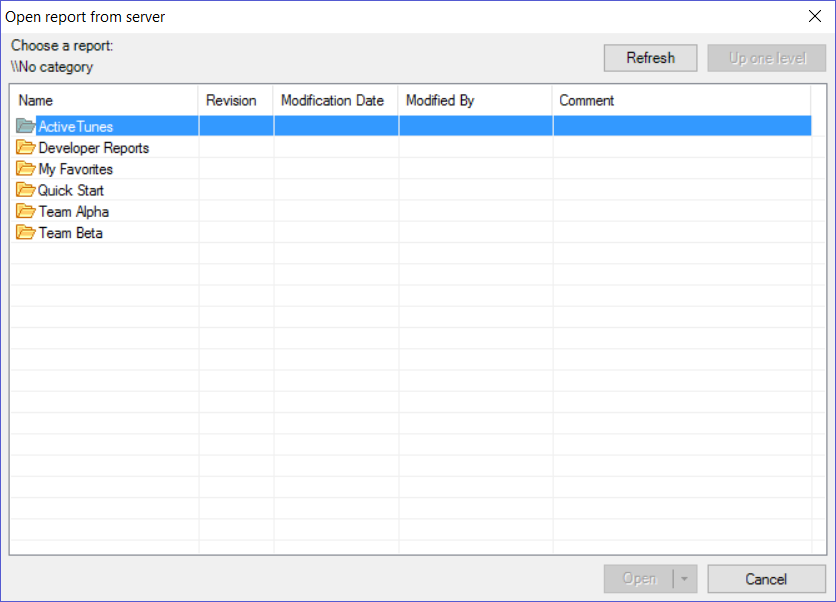 By default, when Jennifer opens this dialog, no reports show. Under Choose a report, a list of the categories and reports set up in ActiveReports Server displays as a hierarchical tree structure. Double-click a folder to display the reports in that category. Click the Up one level button to go back above the selected category. Here, we double-clicked Quick Start, then the HR category to show the report available to Jennifer.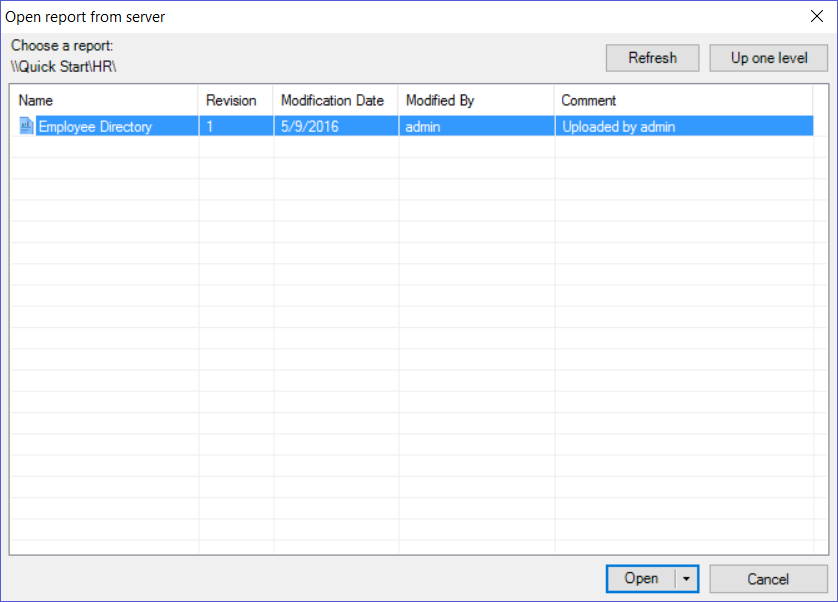 Logged in as Jennifer, the only report available on the server is in the Quick Start\HR category. Back to ActiveReports Server Quick Start Previous: Scheduling Reports | Next: Editing Server Reports