OMG! This was an incredible event! I car pooled up to the code camp with Michael Stark… so it was the first year ever that I showed up on time for the Friday night speaker dinner
. I have to remember to do that next year. I never allocate enough time to get up to Lake Mary as it is just 40 miles from Daytona and you need to figure in rush hour traffic going thru Orlando coming up from the Tampa area, as many of the speakers encountered. I forgot to pack several items including my CPAP machine, my MiFi and my underwear (for the record, I purchased underwear up there). How I could forget these particular items is beyond me! Fiscal year end activities in March at ComponentOne have had me so swamped, that I guess I did not have my thinking cap on when I packed for the trip. Michael gave me an in-depth video case study on the Windows 8 app he built for Frank Haggar's company Slim CD, as a contractor. It includes using the Studio for WinRT XAML TileView which has 4 TileViewItems each with a FlexGrid, for credit transactions, errors, failed and approved. It's a pretty slick implementation of our controls along with use of the Calendar and DatePicker controls. I will transcribe the video for a written case study and have a video out soon on this as well. I also did the same with MVP Ken Tucker and his case study on Wijmo on the website for Space Coast .NET User Group who had great things to say about our support. I chatted with Walter Williams too… and he is very excited about our ActiveReports 7 (AR7) product and is also doing a case study. He wants to do sessions on AR7 it at upcoming code camps which is extremely cool! We might even get him on a webcast. I have never worked so hard at an event before as the Orlando Code Camp this past weekend. It was nonstop, from early morning till late night, with speaking briefly in the opening keynote, doing 2 video case studies, RussCam interviews, non stop traffic at the booth, session on Wijmo, and remarks at closing ceremony. I was also interviewed by one of the Orlando code camp organizers, Brian Hall and by David Giard on his Technology and Friends video series (now over 250 episodes), as well as chatting with folks on the doing potential onsite sessions about ComponentOne related products... and inviting several influentials , friends and C1 customers to my local INETA Lifetime Achievement Award Pub crawl on April 5 in New Port Richey, FL at 7:30 at Fitzgerald's. If you are reading this, you are invited. ComponentOne will send 2 or 3 folks to the Orlando code camp next year. The vendor area is centrally located, providing much traffic and networking. The 2013 Orlando Code Camp, in my opinion, was the best ever out of the 8 code camps I have attended to date. The code camp had over 600 attendees and it was an over 12,000 step day, according to my fit-bit! Awesome job to all of the organizers, speakers, volunteers and attendees! Congrats on an incredible weekend and the great speaker shirt with the C1 logo on the sleeve. With all of the things happening at this code camp, the one vivid memory, I will always have… Pam Oeser, from Sarasota, personally delivered my new Red C1 Hard Hat! She heard me talking about it this past week on my WinRT XAML Webcast and how I missed wearing the hard hat, my trademark, because I was waiting to get the new red one that Tom made me, Pam's husband . Tom made me a nice purple one when I joined GrapeCity a couple of years ago as well. It has a really nice paint job in metallic C1 red, complete with the C1 Logo. Wow. Incredible. Special thanks go out to the Oeser's!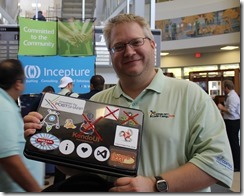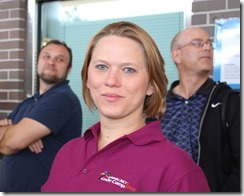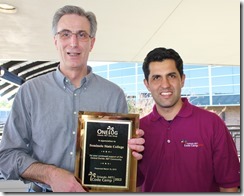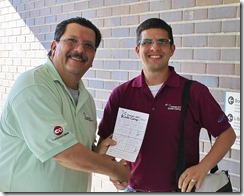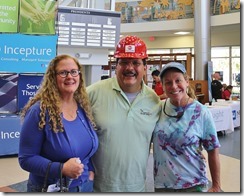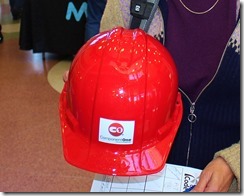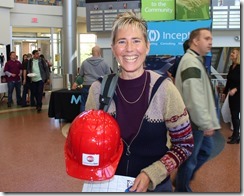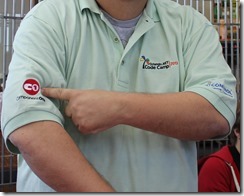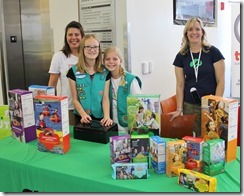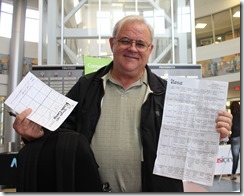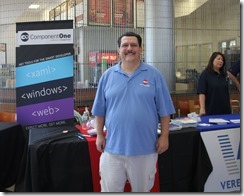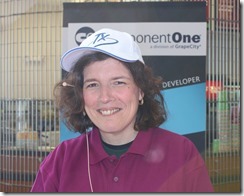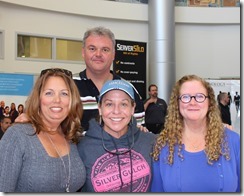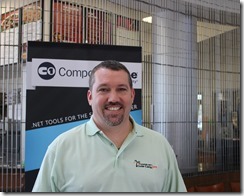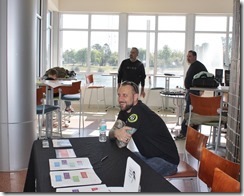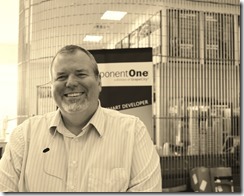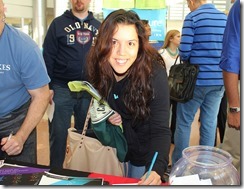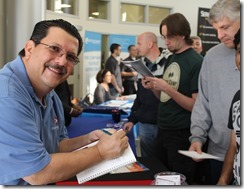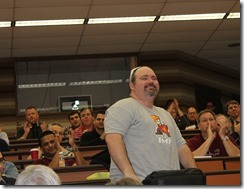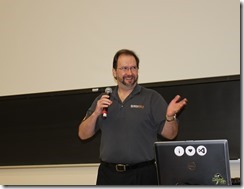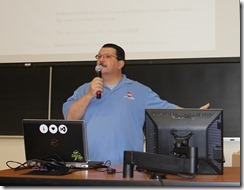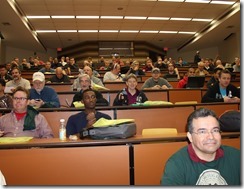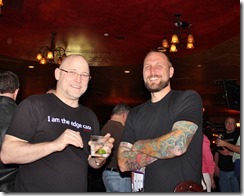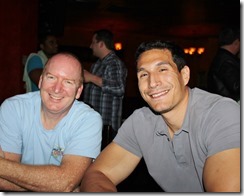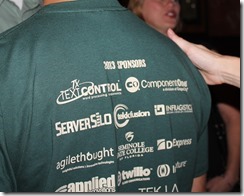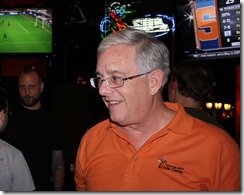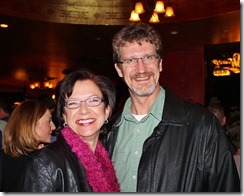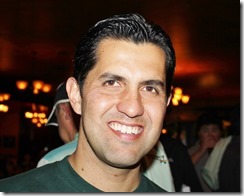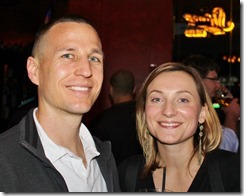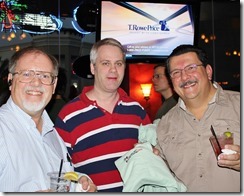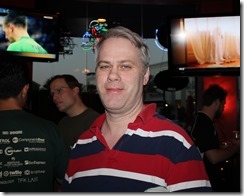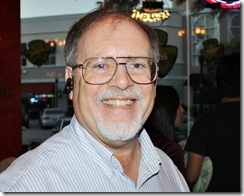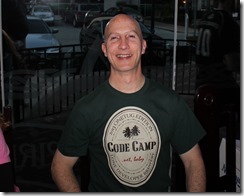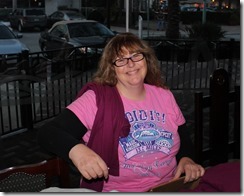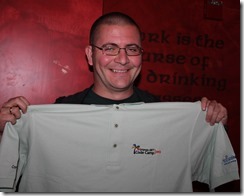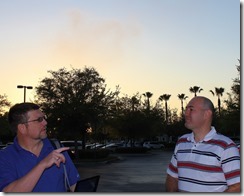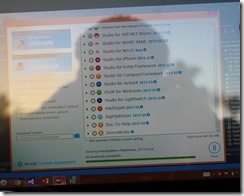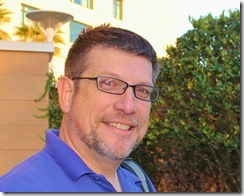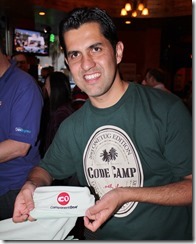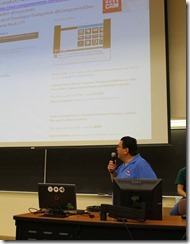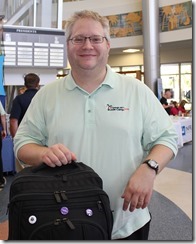 See more Orlando Code Camp photos.