We're thrilled to launch the beta version of our UWP Edition, a full collection of controls for Microsoft's Universal Windows Platform! Based on our WinRT Edition, the UWP Edition includes over 30 controls for grids, data management, visualization, scheduling, input, reporting, navigation, and even utilities like barcodes. You can download it for free to test with us through March 2016, when it becomes a full product in our ComponentOne Studio line.
Highlights of UWP Controls
FlexGrid, the industry's gold standard in grids
Gauges, maps, and sparkline data visualization controls
TreeView, TileView, RadialMenu, and other layout tools
Calendar and scheduler
RichTextBox, DateTime Editors, and more input and editing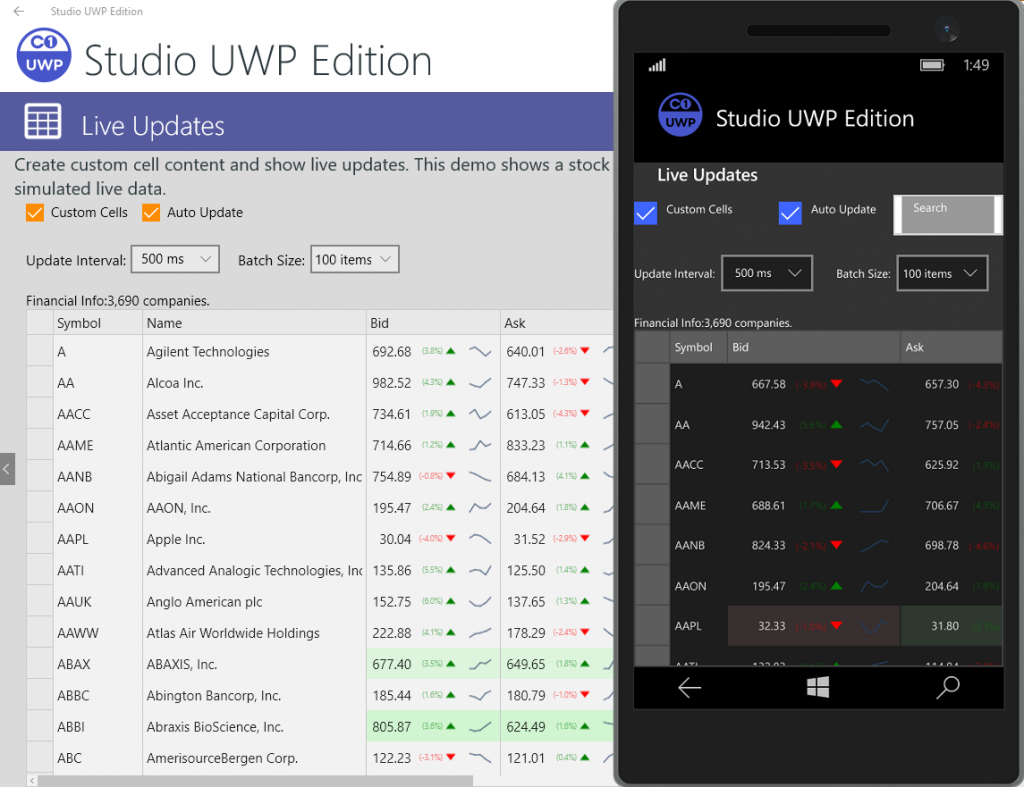 ComponentOne Studio UWP Edition: All the features and flexibility of FlexGrid in any Windows 10 device
How do I get UWP Edition Beta?
With an active ComponentOne Studio subscription, you'll get the beta as part of your upgrade when we release v3 in November 2015, and the full product in March 2016.

Current license holders for WinRT and WindowsPhone will have until March 2017 to update to UWP Edition for free. Email c1salesbox@grapecity.com or call 1.800.858.2739 for more details.