With ActiveReports Server, you can view end user reports created with the optional Designer Add-On. You can also upload reports created in the developer version of ActiveReports. All reports on the server appear in the Administrator Dashboard Reports list.
Reports List
From the Administration section of the left menu, select Reports to display the Reports list.
Upload Reports
On the Reports page, click the Upload report button, navigate to the report you want to upload, and click Upload. The report is added to the list of reports.
If you give them a role with permission, developers using ActiveReports Professional Edition can also save reports to the server from the ActiveReports designer within Visual Studio or from the stand-alone designer. For more information, see Connecting to ActiveReports Server in ActiveReports help.
View Reports
To see the contents of a report, to the right of the report in the list, click the Preview report button. For example, to view the "Annual Sales Performance" report, click the circled button in the following image.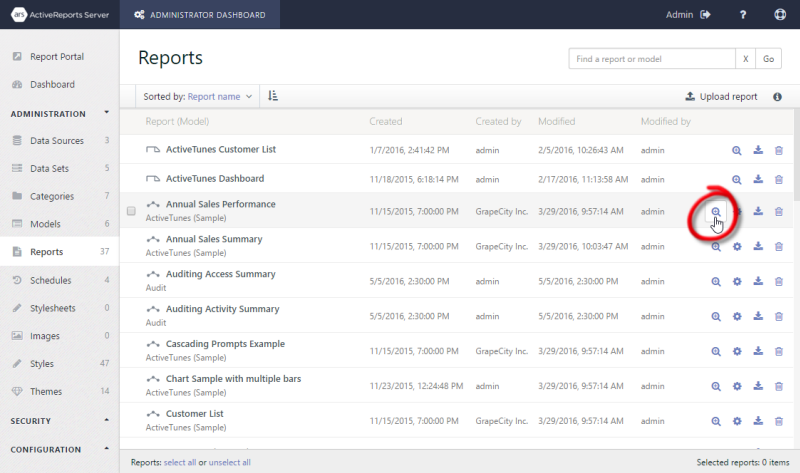 The viewer appears and displays the report as in the image below. This example uses the HTML5 viewer.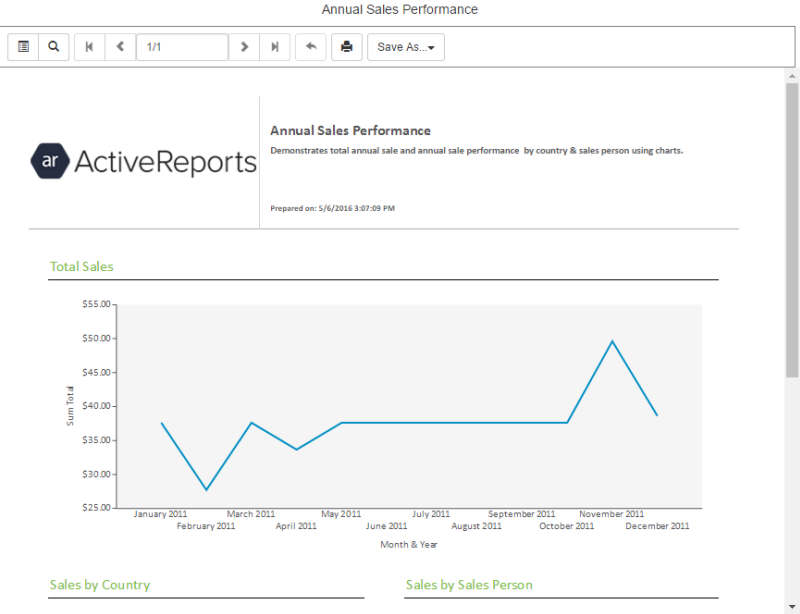 Flash Viewer
You can also specify the Flash viewer for your site. To do so, from the Configuration section of the left menu, select Site Settings. Drop down the Report preview type and select Flash, then click Save.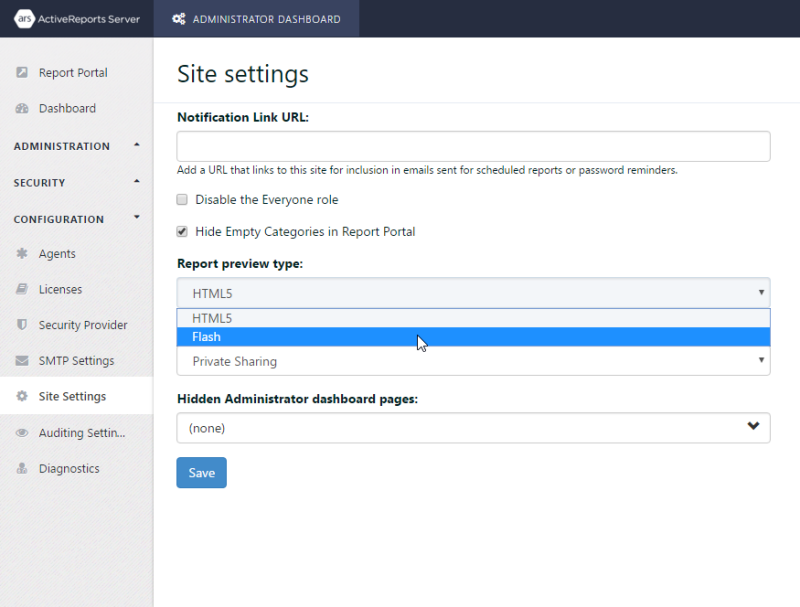 Now when you view a report as we did with the "Annual Sales Performance" report, it appears in the Flash viewer as in the image below.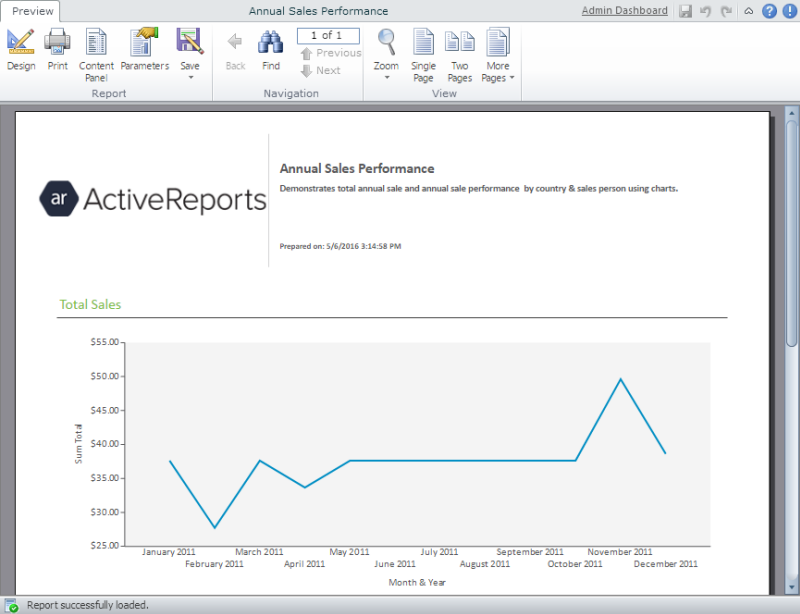 Back to ActiveReports Server Quick Start Previous: Creating User Accounts | Next: Creating Report Categories