When Xuni's new release drops August 19, we're not just including more controls and better animation than ever: we're including Xuni iOS, a new product designed specifically for universal iOS 8 apps. Our high-quality, feature-rich charts, gauges, and grids include stunning visualizations and animations that will improve your UI in less time than ever. Our human interaction-designed UI controls provide the native look and feel they need, with no extra effort from you: our built-in features are ready to go right out of the box. And we provide lifetime support for all our products.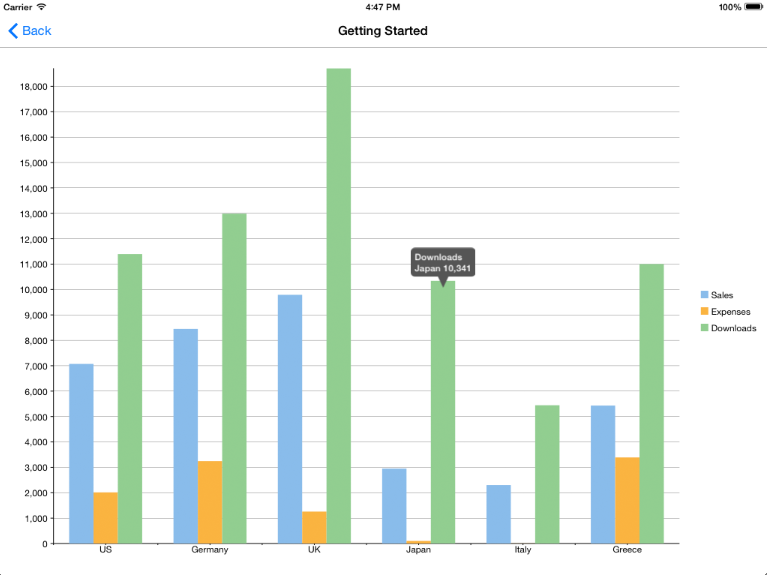 Xuni FlexChart for iOS
Mark Your Calendar: Attend the Xuni iOS Webcast
Xuni iOS Webcast 1: 10 AM EST 27 August 2015

Xuni iOS Webcast 2: 2 PM EST 27 August 2015
Attend this beginner-level webcast to get up close and personal with Xuni iOS's data management and data visualization controls for Universal iOS apps. We'll give a full overview of Xuni iOS and walk you through getting started with the controls using Xcode and Objective-C. We'll demonstrate populating the controls with data, configuring common features in the controls, and licensing your app for final deployment. This webcast is ideal for someone with some experience with native iOS development.
---