ChartBuilder is a new app in the App Store, Google play and Windows Store that was developed using Xamarin.Forms and Xuni FlexChart and FlexGrid. It allows you to build and customize a chart and then save it as a picture to your phone or tablet.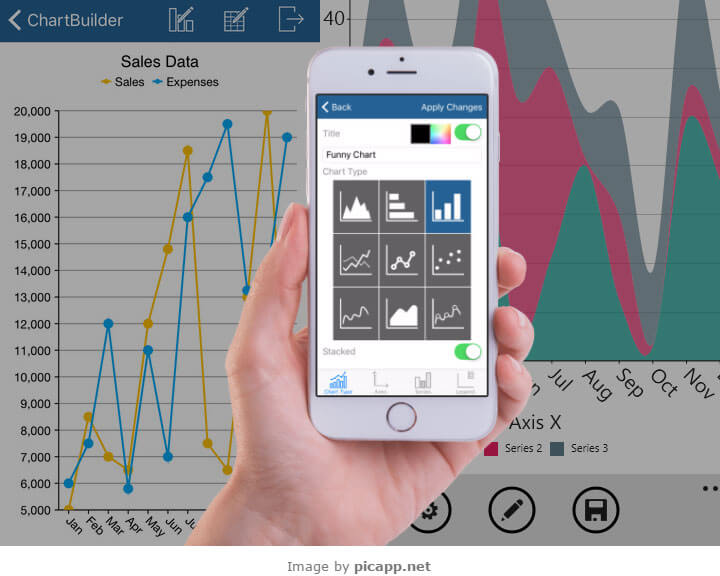 With ChartBuilder, you can:
Choose from a variety of chart types including column, bar, area, line, spline and scatter.
Add up to four data series and populate it with your own data.
Customize the colors, titles, labels and gridlines to make it your own.
When you're done, you can save the settings for later, or you can share the picture with another app by saving it as a picture to your device.
Not only is the app intended to be used by anyone, it's also a nice demo for FlexChart and FlexGrid. We developed the first version of the app with a limited number of features that you can enable. The Xuni Explorer app still shows a more complete feature set. In the future we plan to add data import, multiple axes, markers and support for pie charts. Check it out and leave a review!