As of mid-July, not only is
FlexSheet for WPF
out of beta (hurrah!) but we'll also have a new Ratings Control available in v2! You'll be able to customize the control to show
stars, thumbs, bars
, and more.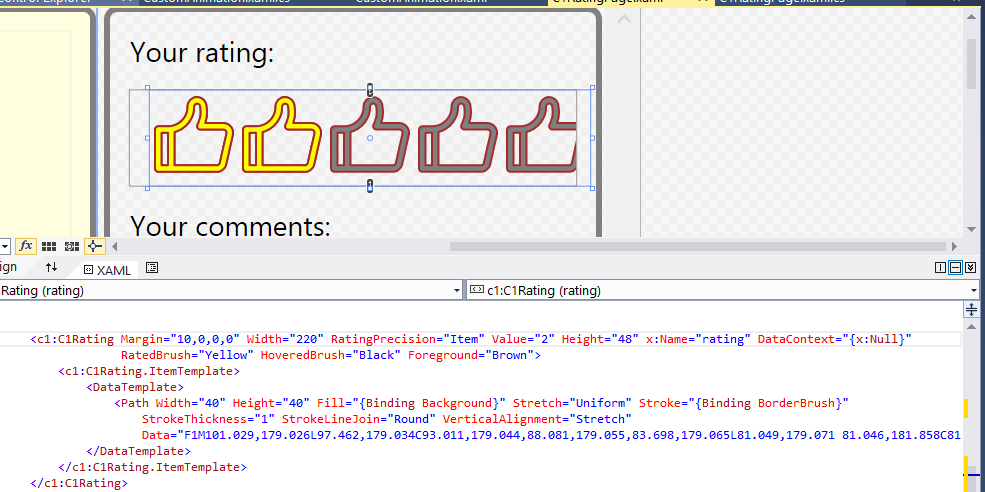 You'll also be able to adjust the
orientation
(portrait or landscape); add
special effects
like scroll, bounce, fade, slide; create
custom animations
; and customize the
colors
.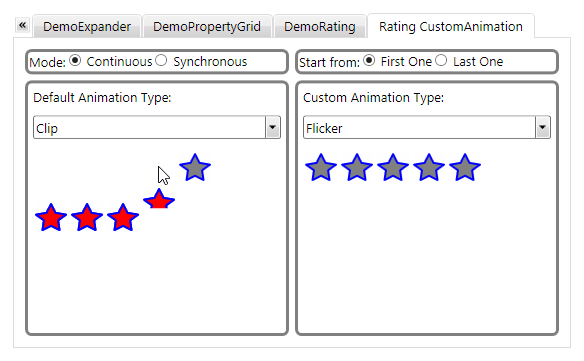 New Supported Themes in WPF
In other news, we're answering your requests for additional theme support in
WPF Edition
. Included in v2 is .NET 4.5 support for Cosmopolitan, Cosmopolitan Dark, and Office 2013 themes for the Microsoft Ribbon control in
Themes for WPF
. Don't sacrifice aesthetics any longer!
Sign Up for More News
Ratings for WPF, new theme support, and FlexSheet's official launch will be available with the ship of 2015 v2, 
due out the week of July 15
. If you're already an account member, you'll see the announcement soon. If not, 
create an account today
 to keep apprised of our 2015 releases!
Send me news! >>

See more 2015 v2 features >>