If you're looking for a data grid for your UWP apps, look no further: FlexGrid is stable, fast, flexible, and small as ever. UWP is still fairly new, but ComponentOne Studio UWP Edition's 40+ controls are a well-developed, stable control collection for Windows 10.
Our UWP Edition was developed from our WinRT Edition, so you'll get all the cross-device functionality you need in UWP with the dependability of a stable product.
Fast and Flexible UWP Data Grid
All of our FlexGrids have flexible data binding; you can also bind FlexGrid for UWP to anything that implements IEnumerable or a list of objects in XAML. And across the board, FlexGrid loads data consistently faster than the competition--and the speed difference increases with the more rows you load. You can also load data incrementally to further optimize performance.
Group, Sort, Filter, Freeze
All of the expected grid features are included, from group to sort to filter. If you're working on a small device, freezing rows and columns is essential, and we've got that out of the box.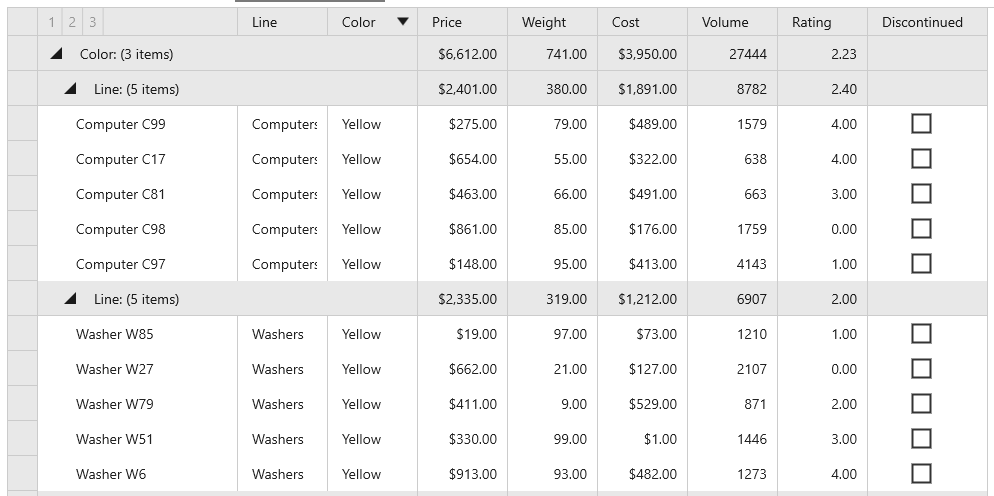 Group data in the UWP data grid Editing cells is easy (just like in a desktop grid control), and it's built to work with our input controls: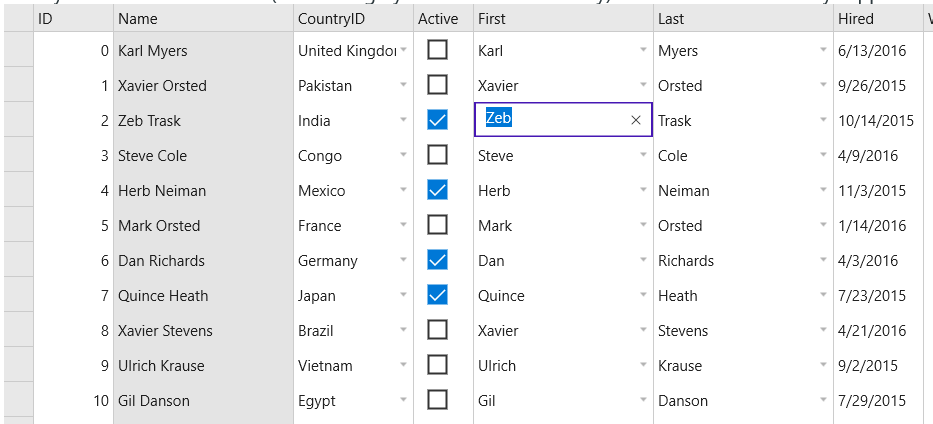 Easy in-cell editing in the UWP data grid Custom formatting, merging, and header and footer rows are supported, as well:

Merge Cell Headers in UWP Grid You can also add in many of our other controls, like sparklines and images. In the screenshot below, we've even included auto-updating on the stock ticker info.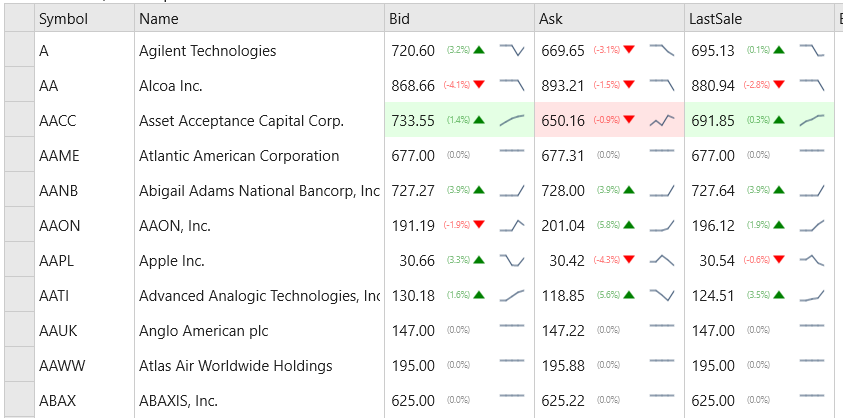 Add sparklines and include auto-updates
Export Your UWP Data Grid
You can print to any printer, as well, and save data to plain text, HTML, or CSV.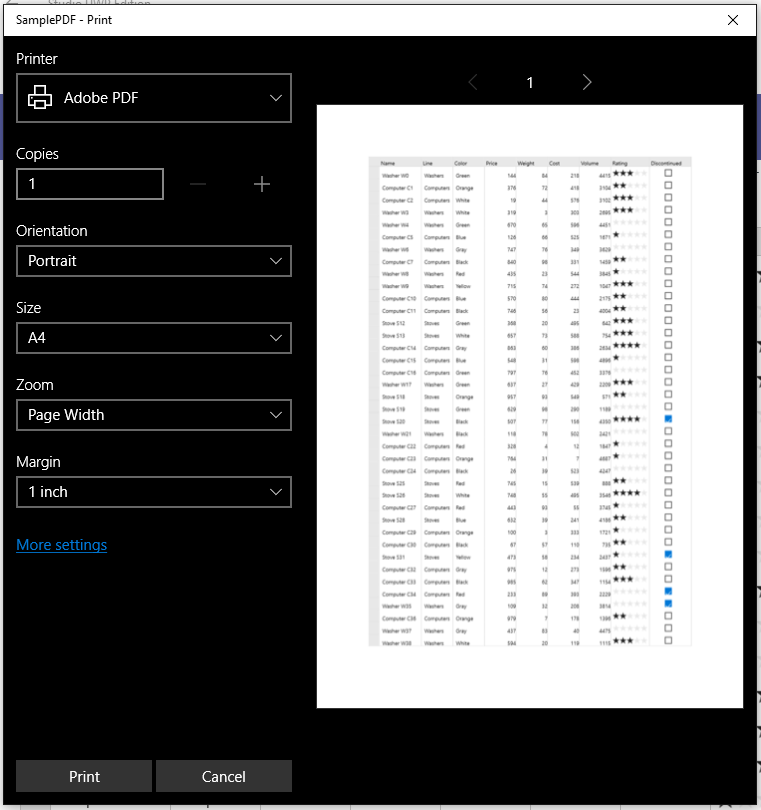 Print to PDF or printer from your UWP Data Grid Our UWP grid is fast, flexible, and has 20+ years of history behind it: it's the last grid you'll need.