Originally Posted 16 August 2017, 12:23 am EST
Hello,
we found an issue with bolded text during render report with RichTextBox that contains attached RTF. "Cystic fibrosis" text is not bolded in Active Report designer and rendered report preview. Is there any way to render this RTF properly without losing bold font format in Active Reports?
I've checked this in simple EndUserDesigner for AR versions 6.1.2814.0 and 9.2.3032.0 and the issue exists for both of versions.
RTF works fine in editors e.g. WordPad.
Attachments:
- RTF file,
- rpx sample with RichTextBox that contains static RTF content,
- screenshot
I reported this issue also: Case 243033.
Thank you.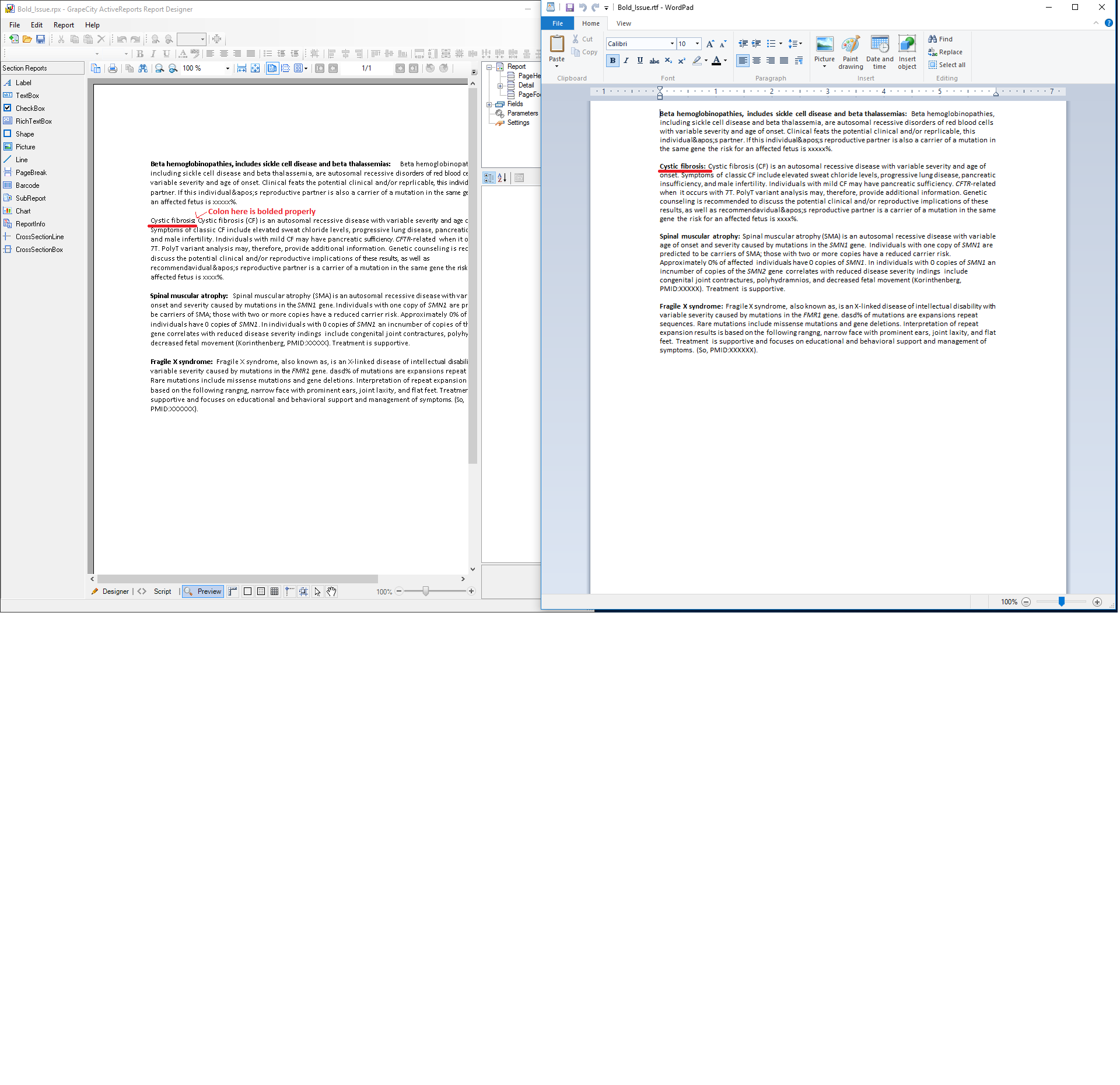 2017/08/Bold_Issue.rpx
2017/08/Bold_Issue.rtf