Modern UI is in. Windows 8 is beginning to catch up. Developers are quite interested in native Windows 8 development, or more rightly, Windows Store apps. Windows Forms development does not need to be left behind. ComponentOne Studio for WinForms gives you the opportunity now to design your Windows apps inline with the Modern UI style.
How you do it?
Create a Windows app using the new C1TileControl. Check out our 2013 v1 release of Studio for WinForms, which ships with the new C1TileControl.
What does C1TileControl actually do for you?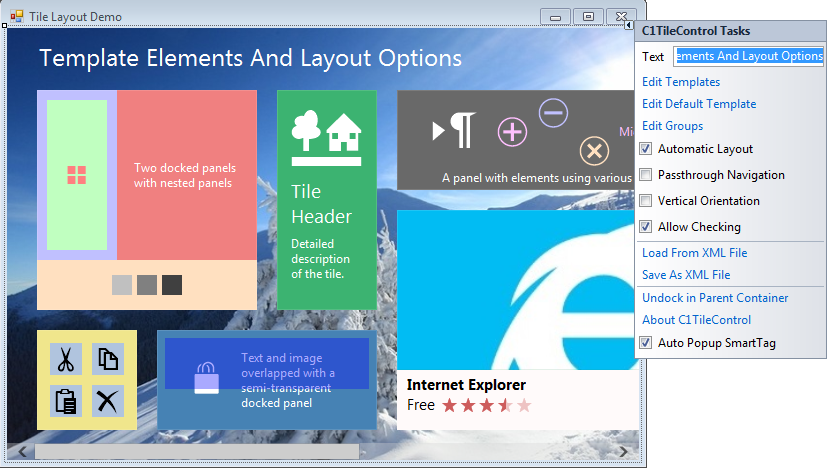 Custom Layout

C1TileControl allows you to set the layout of the individual Tiles, manually or automatically. Bind the control to a datatable and set the layout option to automatic and it gets populated.

Create & Apply Templates

Create and apply templates to group of tiles, individual tiles, as and when you want to showcase. Replicate the Win 8 metro live tiles environment.

Touch/Keyboard Navigation Support

The C1TileControl comes with inbuilt touch support. We figure since you are designing your application for Windows 8, you would be needing this :) Navigate the tiles using keyboard, infact go a step ahead and even customize how you want your keyboard navigation to go!
So go ahead and try out the ComponentOne TileControl for WinForms, and Modernize your application!!!