UWP UI Controls for Windows 10 Apps
The most complete, stable collection of 40+ UI Controls for Universal Windows Platform
Includes 40+ stable, time-tested Universal Windows Platform controls
Modern, touch-first grids, charts and reports
Extensive API and built-in customization options
Download Free Trial
Benefits
With over 40 stable, flexible UI controls, ComponentOne's UWP Edition is the best, most complete collection of Windows 10 controls you'll find
Touch-first, flexible UWP data grid
FlexGrid is the fastest, most flexible data grid for Windows 10 apps - sort, filter, group, merge, freeze, and more
Get started with Windows 10 apps immediately
Leverage your XAML and C#/VB knowledge and our flexible, universal API to build complete Windows 10 apps today
Superior UWP data visualization
Generate 50+ extensible, flexible charts with FlexChart, our easy-to-use, cross-platform chart control
Fast, lightweight Windows 10 reporting tools
Build reports in our standalone FlexReport Designer and embed them in your UWP apps with FlexViewer
View PDFs in a UWP app
View an exported PDF report, or any PDF document, in our FlexViewer control
Full Visual Studio Support
Seamless Visual Studio 2017 integration, and designed for the VS ecosystem
Top UWP Controls
What's New in 2017
The new Expression Editor control allows end users to add Excel-like functions within a grid. Read more.
FlexChart has added 16 new chart types, including Step Chart variations, new samples, histogram, and ranged histogram. In addition, legend-grouping, drilldown support, SaveImage, and editable annotations have been added as enhancements. Read more.
The new Dashboard Demo showcases FlexChart, linear gauge, FlexGrid, range navigator, flexPivot, map, and funnel chart controls. Download the demo.
Point and Figure has been added to FinancialChart chart types, and you can now explore indicators and overlays in the new demo. Read more.
What's New
View Roadmap
Demos
UWP demos are available for download on the Windows Store.
Recent Blogs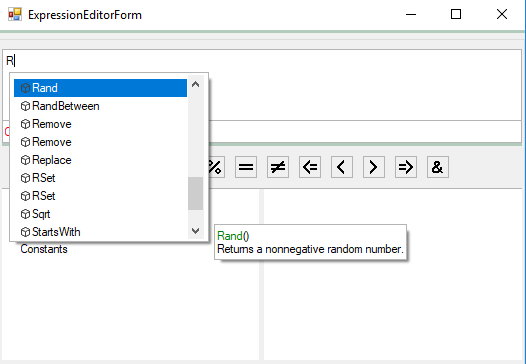 As of ComponentOne's November 2017 release, end users can easily write expressions using ExpressionEditor, a stand-alone desktop control for WinForms, WPF, and UWP that enters, evaluates, and passes expressions.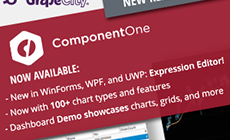 We're pleased to announce the final major release of 2017--ComponentOne Studio Enterprise v3, with a new control, new charts, new themes, and several new demos!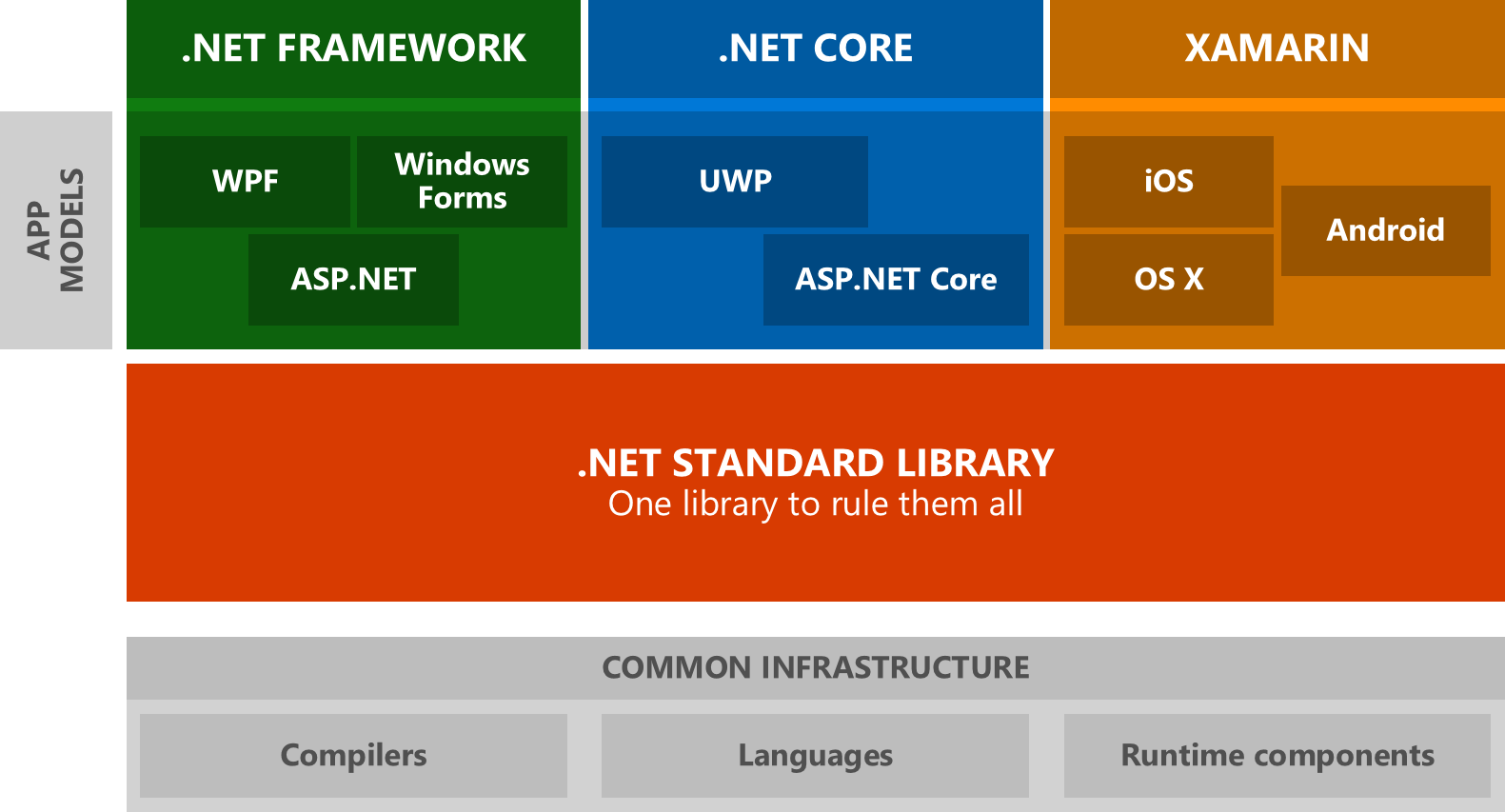 Microsoft's .NET Core 2.0 and the .NET Standard 2.0 specification have been finalized for a few weeks now, and we're beginning to see new libraries to support them (such as our own Spread.Services and ComponentOne MVC Edition and Web API controls). For many users, it might not yet be clear why these technologies are important and how they'll impact their work.
FlexReport already includes many built-in chart options, but with FlexChartField, you'll have even more features and chart types at your fingertips.
We're pleased to announced that ComponentOne Studio for Xamarin will be leaving beta with the 2017 v2 release. This release adds numerous bug-fixes, new controls, and new features.